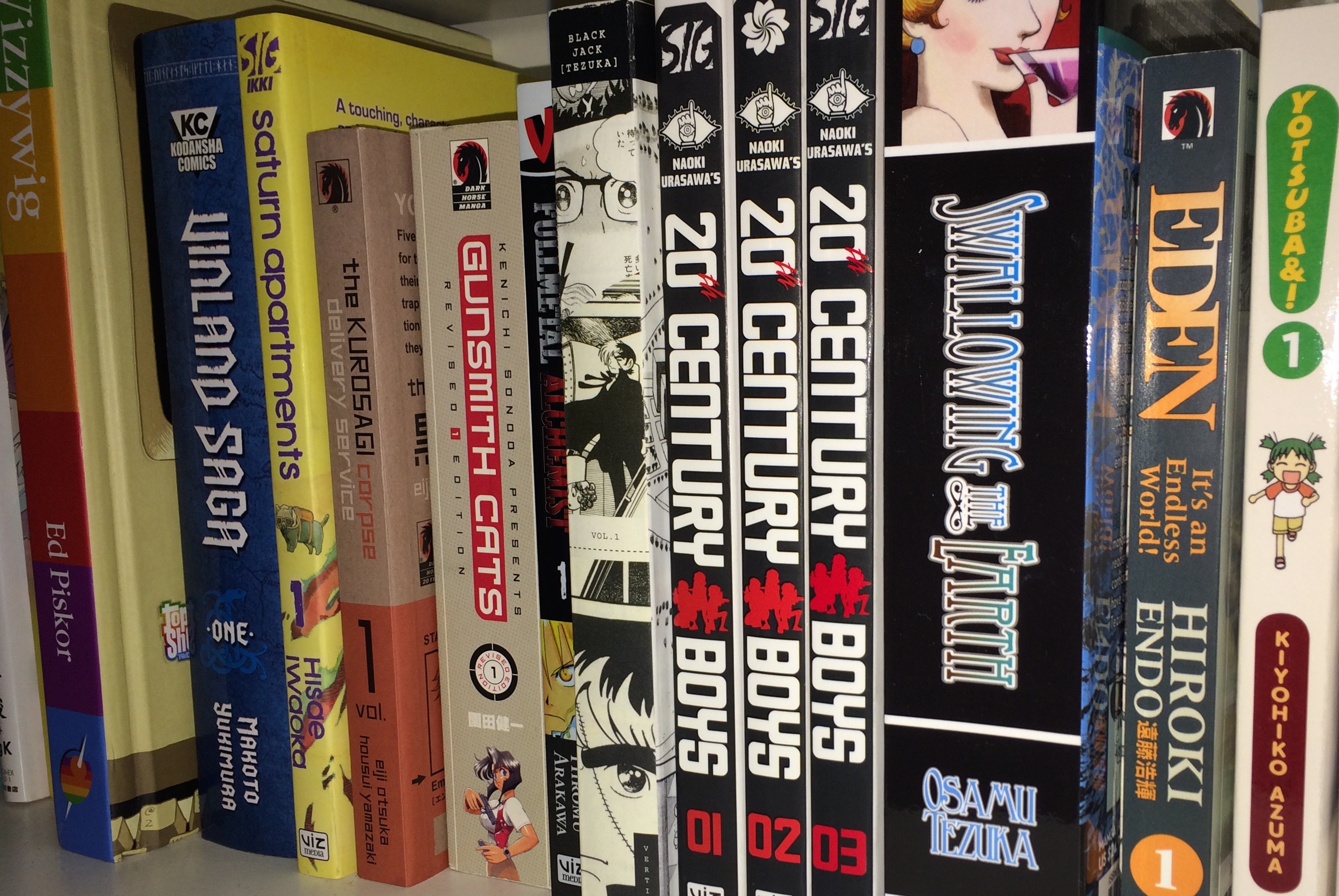 Not much to say about the company this month.  There was the press release about the true crime graphic novel they published a few years back, "Green River Killer," that went out today.  Turns out that the graphic novel, written by Jeff Jensen with art from Jonathan Case, is going to be made into a movie with actor Michael Sheen (the "Underworld" and "Twilight" films, along with much better stuff like "Frost/Nixon" and the Showtime series "Masters of Sex") making his directorial debut and taking the role of the title killer.  It was a good read, and hopefully it'll make for an equally good movie.  What's most notable about it is that it's probably the most highbrow film project Dark Horse has been involved in.  That's not to say I didn't like "300" or the "Hellboy" movies, but this is an encouraging sign that the company is trying to broaden its resume beyond quality genre work.  Diversity is one of the keys to longevity in the film business after all.
Aleister & Adolf HC:  From writer Douglas Rushkoff and artist Michael Avon Oeming comes this story about the infamous magus who has developed a powerful new weapon in the fight against the Axis Powers.  What it is and what the connection to Der Fuhrer is are things you're apparently going to have to read this graphic novel to find out.  Rushkoff is better known as a media theorist than a comics writer, having done a few graphic novels and one short-lived ongoing series through Vertigo ("Testament") that didn't really cause much of a ripple.  This time he's dealing with an intriguing-sounding premise and an accomplished artist, so maybe he'll turn a few more heads in comics this time out.
The Art of Battlefield One HC & The Art of Metal Gear Solid HC:  More evidence that videogame artbooks are becoming a larger part of the publisher's bread and butter.  The latter is about the latest in EA's "Battlefield" series which, in a move that surprised many, is taking place in WWI.  Now you'll be able to experience trench warfare and witness the last days of mounted cavalry in modern warfare.  I like the idea behind this, but this series (and its rival, "Call of Duty") is all about the multiplayer aspect as the campaign is something that an experienced player can finish off in a day.  Or an afternoon if they're dedicated enough.  "MGSV," on the other hand, was one of the best games of last year and a return to form for the series after the wretchedly overwrought and self-indulgent storytelling of the previous game.  I'm not sure if I'll pick up the artbook (flip a coin here…) but Dark Horse apparently feels confident enough in its prospects to offer a limited edition.  For $100, you can get this book in a tactical slipcase with a fine art print by Ashley Wood -- who not only did the art for the comic adaptations of the first two "Metal Gear Solid" games, but also defined the in-game look of "Portable Ops" and "Peace Walker."
The Complete Elfquest vol. 3:  Just letting you know, this has apparently been pushed back to November.  Be sure to pick this up when it comes out so we don't have to wait over a year and a half for the next one.
Creatures of the Night:  Another old hardcover adaptation of short stories written by Neil Gaiman gets a new edition.  This was the first time Michael Zulli did such a service for the publisher, and the results were quite good.  Uh… at least one of them was.  See, I can only remember the first story in this collection because it involved a cat taking on the ultimate evil to protect her owner.  As a cat lover, I found that story to be immensely endearing.  There was another one in the collection as well, but time has stricken all memory of it from me.  It may be good, or just dull.  Not bad, though.  A bad story by Gaiman would've stood out in my memory because there are so few.  I'm looking in your direction, "Whatever Happened to the Caped Crusader?"
Megatokyo Omnibus 02:  What I've read of this series back in the day left me believing that the only reason it was popular was because of co-creator Fred Gallagher's art.  Take that away and you're left with warmed-over gamer humor and visual novel tropes that tend to be best appreciated by weeaboos.  The reason I'm mentioning it here is because this is the first time the stories in this omnibus will have been published by Dark Horse.  You see, the company published the first three volumes before Gallagher jumped ship to DC's CMX imprint.  Nothing has been heard from this series in print since CMX died an ignoble death after DC was fully assimilated into Warner Bros. several years back.  Now the CMX volumes are being re-published by Dark Horse in this omnibus format.  The story I'd like to know is how Gallagher came back to work with the publisher to make this happen.  Maybe Gabe and Tycho at "Penny Arcade" will be able to follow the same path now that Oni has given up on publishing new collections of that series.
Ranx HC:  From the solicitation text, "Ranx is a sci-fi antihero made of photocopier parts and ultraviolence. In a futuristic dystopia, he protects his girlfriend Lubna from vicious drug dealers on a brutal path of sex, carnage, and destruction."  Sounds alright by me!  This was originally published in "Heavy Metal" during the 80's so that should give you an idea of how over-the-top this should be.  I've never read it, but its reputation has preceded it.  Hopefully all that word of mouth over the decades will be justified after I read through this new edition.
Rise of the Black Flame #1 (of 5):  "Hellboy" may have reached its end and "B.P.R.D." is in the process of wrapping up, but the Mignolaverse marches on.  That said, I can think of other characters in it (Howards, Daimo, Fenix, Iosif…) that deserve the miniseries treatment more than this guy.  Despite being hyped as the big bad in several major arcs of this series, I've never felt that the Black Flame has been properly developed as a character.  He's just big monster that needs to be punched out at the end of the story in order for the good guys to win.  Maybe Mignola, with co-writer Chris Roberson, will finally be able to add some much-needed dimension to this character and make him retroactively interesting.
Tarzan on the Planet of the Apes #1 (of 5):  Written by Tim Seeley and David Walker.  My first thought on seeing this solicitation was, "What are the writers of 'Revival' and 'Shaft' doing on something like this?"  Then I read through the whole thing, and I couldn't believe that someone hadn't thought to do this story sooner.  Imagine a world where Tarzan and future ape leader Caesar were raised as brothers… until slave traders tore them apart and they eventually find each other again on opposite sides of the war between ape and man!  How did no one think to do this story sooner?  I didn't think I needed to read a "Tarzan"/"Planet of the Apes" crossover comic, but I thought wrong.