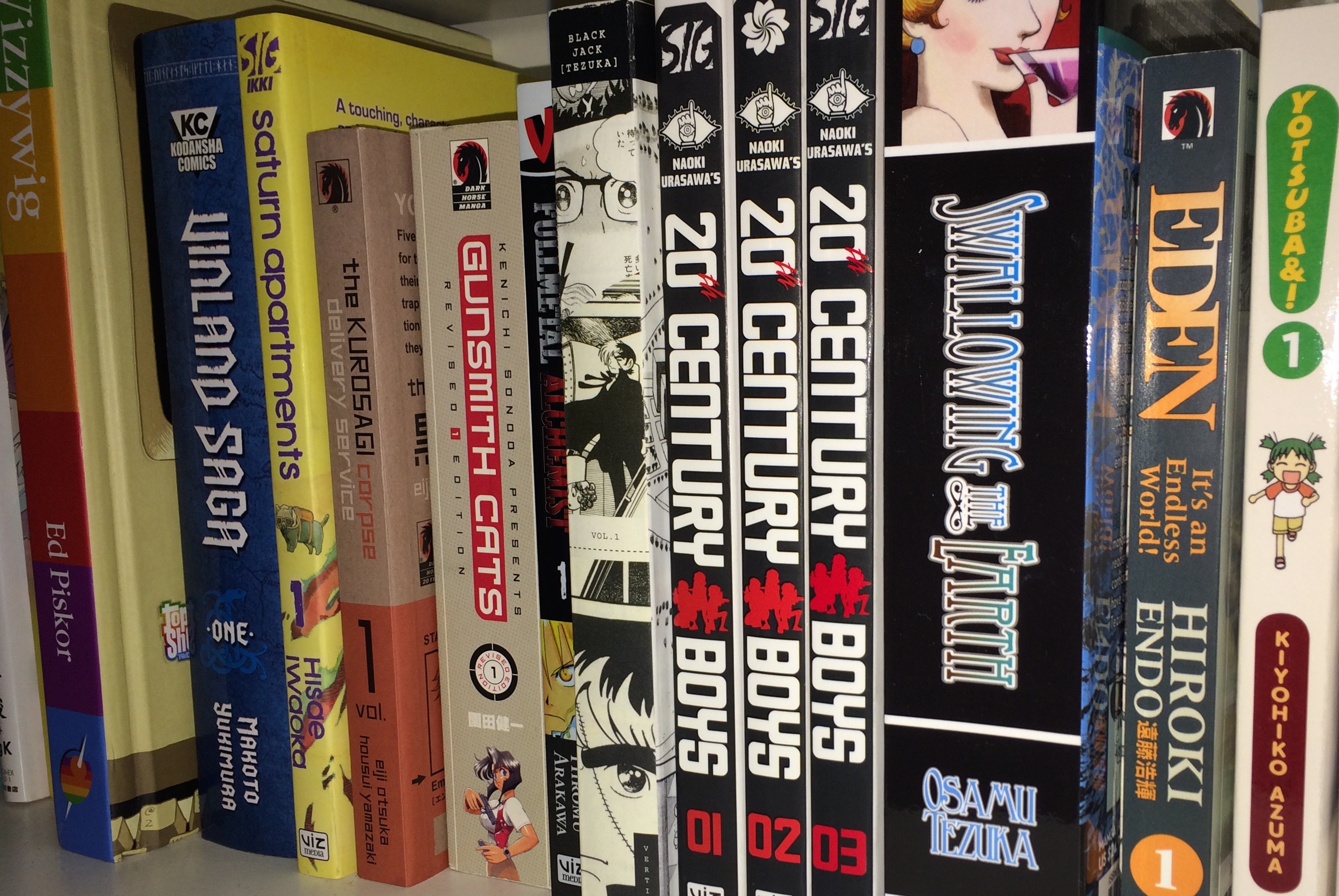 Above-the-Board Recommendation:
Alien:  The Original Screenplay HC
I'm mentioning this hardcover here less for my expectations of its overall quality than what it represents.  As with all collected editions solicited from Dark Horse, "Alien:  The Original Screenplay" is advance-solicited by two months.  Which means it will come out in December -- an "under the wire" publication given that after having them for over 30 years, the publisher will be losing the rights to "Aliens," and "Predator," once 2021 rolls around.  It's just one more knock-on effect of the Disney/Fox merger; though, it looks to be the last obvious one to affect Dark Horse.
So if you want this adaptation of Dan O'Bannon's first-draft screenplay for "Alien," back when it was known as "Star Beast," then you'd better get it when it ships in December.  While Marvel has republished a good chunk of Dark Horse's "Star Wars" comics, they have yet to get around to reprinting the adaptation of George Lucas' first draft of "Star Was," "The Star Wars."  Possibly for good reason, since it was kind of crap.  Will writer Cristiano Seixas and artist Guilherme Balbi deliver something better with this project?  If nothing else, they've certainly got a low bar to clear here.
Aleister & Adolf:  I seem to recall this OGN originally being offered in hardcover, but now it gets a more affordable paperback edition.  Will this be enough to get me to pick it up this time around?  Who can really say what the future holds.  However, "Aleister & Adolf" does promise a story in which famed occultist Aleister Crowley comes up with a new weapon to help the Allies win WWII… and maybe bring about Armageddon in the process.  Author Douglass Rushkoff has been seeing success in comics elude him for years, though this story does have art from Michael Avon Oeming.  So regardless of its writing merits, it's going to look as trippy as a story about occultic WWII happenings can.
Apex Legends:  Pathfinders Quest HC:  I'm not a fan of the game, so I couldn't care less about this OGN which shows us the world of "Apex Legends" through the eyes of the robot Pathfinder.  If I was, I'd probably be feeling some sticker shock at the fact that this oversized, 192-page hardcover will set you back $40 if you want to read it.
Assassin's Creed Valhalla:  Song of Glory #1 (of 3):  Wait, I thought Titan published all the "Assassin's Creed" comics.  Even if this is just a one-off with Dark Horse, it's nice to see them publishing a comic based around an Ubisoft franchise I'm actually interested in.  I mean, everyone remembers that the publisher put out "The Division:  Extremis Malis" last year.  Right?  Anyone?  Oh well.  This prequel to the game from writer Cavan Scott and artist Martin Tunica sees protagonist Eivor intervene in an attack on a nearby village by a neighboring kingdom.  She may find glory in doing so, but face some long-term consequences in the process.  It sounds fine, though it'll be interesting to see if the events of this prequel are actually referred to in the game.
The Butcher of Paris:  It probably won't surprise you to learn that lots of people died in Paris during WWII.  What will surprise you is how many people died to the title character of this miniseries -- one of the most prolific serial killers in history.  So great was his infamy that he managed to get both the French Resistance and the Nazis to hunt for him.  Not together, because come on.  Writer Stephanie Phillips and artist Dean Kotz aren't known to me, but this true-crime story has such a great hook that I'll likely be picking it up anyway.
The True Lives of the Fabulous Killjoys:  National Anthem #1 (of 6):  You know what the best part of the first "Killjoys" miniseries was?  The fact that we got six full issues of amazing art from Becky Cloonan.  Leonardo Romero takes over for Cloonan, and while he's done some good work in "Doctor Strange" and "Hawkeye," I wouldn't quite say he's in her league.  Which leaves the fact that this "rebooted" miniseries is again co-written by creator Gerard Way and Shaun Simon, a pairing which left me feeling that the latter was resting on the creative coattails of the former.  Apologies to Romero, but I think I'll pass on this one.