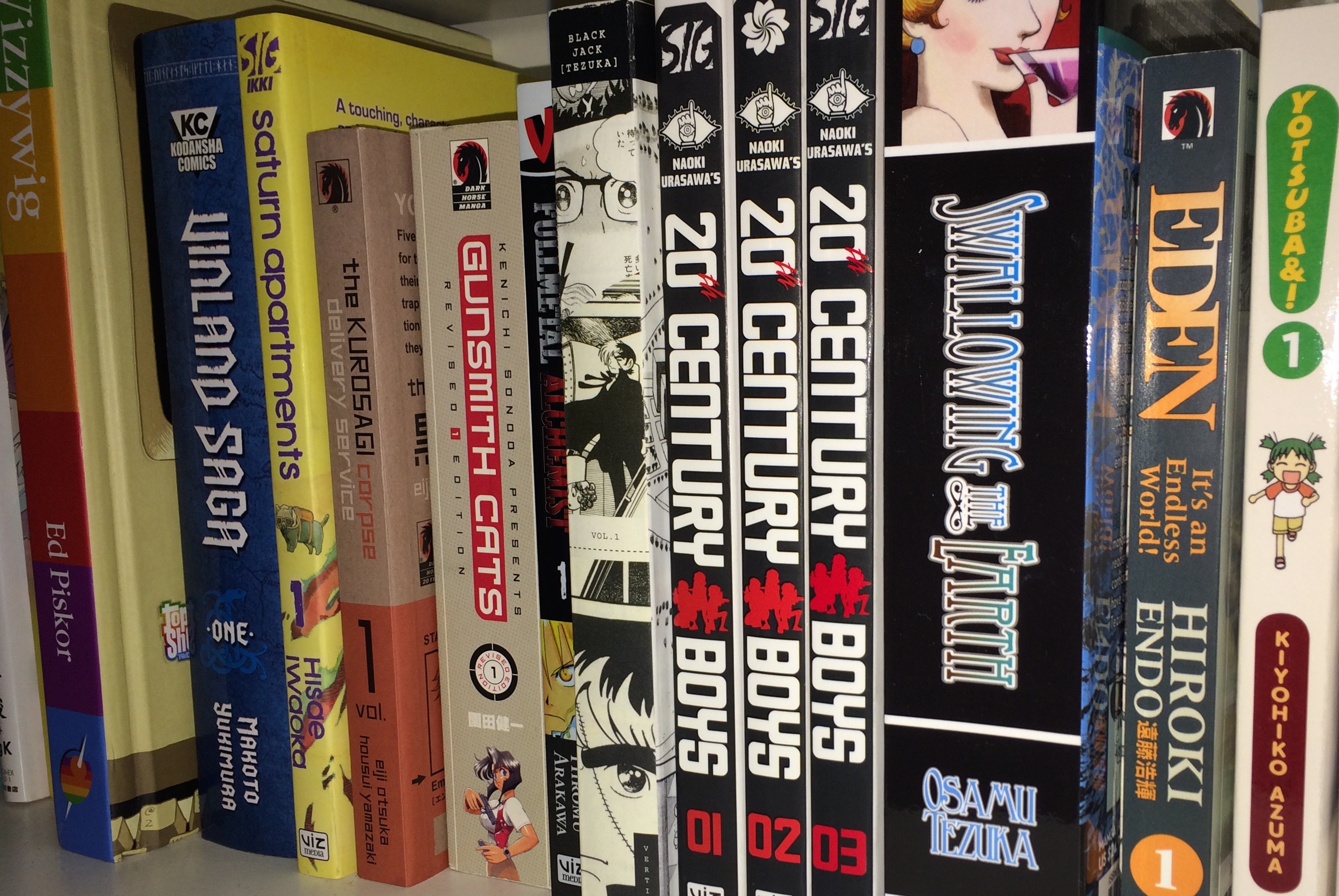 Dark Horse had some notable media announcements during Comic-Con this year with three of its titles receiving TV adaptations.  One of them, "Flutter" about a shapeshifting girl who turns into a boy to pursue a girl she likes, I haven't read.  Another, "Mind MGMT," is one I'm very familiar with and kind of surprised to see it receive an adaptation.  While it was said to be in development with Tony Scott before he passed away several years back, Matt Kindt's experimental approach to the series was its main appeal for me.  I honestly can't imagine how they're going to translate that to television.
The biggest news of all was that "The Umbrella Academy" will be getting a ten-episode Netflix series.  While a date has not been specified for its debut, it's entirely possible that it could come out during the run of the all-new miniseries from creators Gerard Way and Gabriel Ba.  Yes, that's right, after it was originally announced way back in 2009 "The Umbrella Academy:  Hotel Oblivion" will finally come out next year.  It's honestly been too damn long of a wait for this after how great the first two miniseries were.  Better late than never as they say, so long as Way took all this time to make sure he's written a worthy follow-up.
Black Hammer vol. 2:  The Event:  Vol. 1 ended with the surprising arrival of a new character which also showcased a moment of apparent treachery on the part of one of the Farm's inhabitants.  So the big question I'm hoping to see answered here is, "Why did this person do that?"  Of course it would also be nice if we got other questions like, "What happened in the conflict that sent everyone to the Farm?" "What is this place exactly?" and "Just who was the Black Hammer?" answered.  The title implies that we'll be getting answers to at least one of these questions so we'll see if writer Jeff Lemire, artist Dean Ormston, and guest artist David Rubin can deliver the goods in December.
B.P.R.D.:  Hell on Earth vol. 1 HC:  Collecting the first three volumes of the series in one omnibus hardcover.  The "Hell on Earth" saga ran for fifteen volumes so you can expect four more of these collections to follow over the next year or two.  Hmmmmm… it's kind of a coincidence that "Hell on Earth" ran for exactly fifteen volumes to allow them to repackage it without any volumes left over.  I think I might now know the real reason we got "The Exorcist" as the next-to-last volume in this run and it sure wasn't because of its importance to the overall storyline.
Drifters vol. 5:  ...aaaaaaaand after three years we'll finally be caught up with the Japanese release of this series.  Unless mangaka Kohta Hirano releases vol. 6 in Japan before the end of the year.  He's been releasing new volumes on a yearly basis, but he's notoriously slow and finicky as anyone who remembers the lengthy waits between volumes of "Hellsing" can attest to.  So 2017 might just wind up being a "skip year" for new volumes of the series in Japan.  Not here, though, which has been a pleasant surprise.
ElfQuest:  The Final Quest #22:  Just wanted to mention that the solicitation text says there's only three issues left in this series.  So no more "ElfQuest" after that!  Unless Wendy and Richard Pini decide to go back and give us more untold tales of the series.  Which is highly likely given the publication history of this title.  That said, I'm still waiting on further volumes of "The Complete Elfquest" (vol. 4 comes out next month) to bring me up to speed on the entire series so I can finally, fully appreciate this series.
Neon Genesis Evangelion:  The Shinji Ikari Raising Project Omnibus Book 5:  I'm only bringing this up to point out that with this omnibus Dark Horse has reached the limits of what they can put into the three-volumes-in-one format.  Much in the same way they have with "The Kurosagi Corpse Delivery Service."  The main difference here being that while I'd be perfectly willing to buy a new "Kurosagi" omnibus -- effectively re-buying vols. 13 and 14 to get the brand-new vol. 15 -- there's no way I'd do it for "The Shinji Ikari Raising Project."  Yes, a new omnibus collecting vol. 18 would complete the series, but come on!  Whatever appeal this series had died out long ago and no amount of clever localization Easter Eggs that Carl Horn can work into the script is worth re-buying any volume of this series to get the final one.
Only the End of the World Again:  For those of you keeping track, this is the latest adaptation of a short story by Neil Gaiman to come from the publisher.  With a track record that includes "Murder Mysteries," "The Facts in the Case of the Disappearance of Miss Finch," and last year's "How to Talk to Girls at Parties," I think it's safe to say that this one will be worth picking up as well.  P. Craig Russell will be adapting the script with Troy Nixey providing the art for a story about an adjustor who sets up shop in Innsmouth only to soon find out that the world may be ending due to a werewolf.  Clearly, one of Gaiman's less serious stories is being adapted here but you probably already figured that out from its title.
Sherlock Frankenstein and the Legion of Evil #1 (of 4):  "Black Hammer" has been a critical and commercial success for Dark Horse since its debut last year.  You know what that means, right?  It's time for spinoffs!  The good news is that this miniseries delving into the backstory of one of the Black Hammer's greatest villains is being written by series creator Jeff Lemire.  Art is being provided by David Rubin, who in addition to being a pretty great artist in his own right has also worked on the main series too.  Plus, it's about a guy named Sherlock Frankenstein and how could you not want to know more about someone with that moniker?