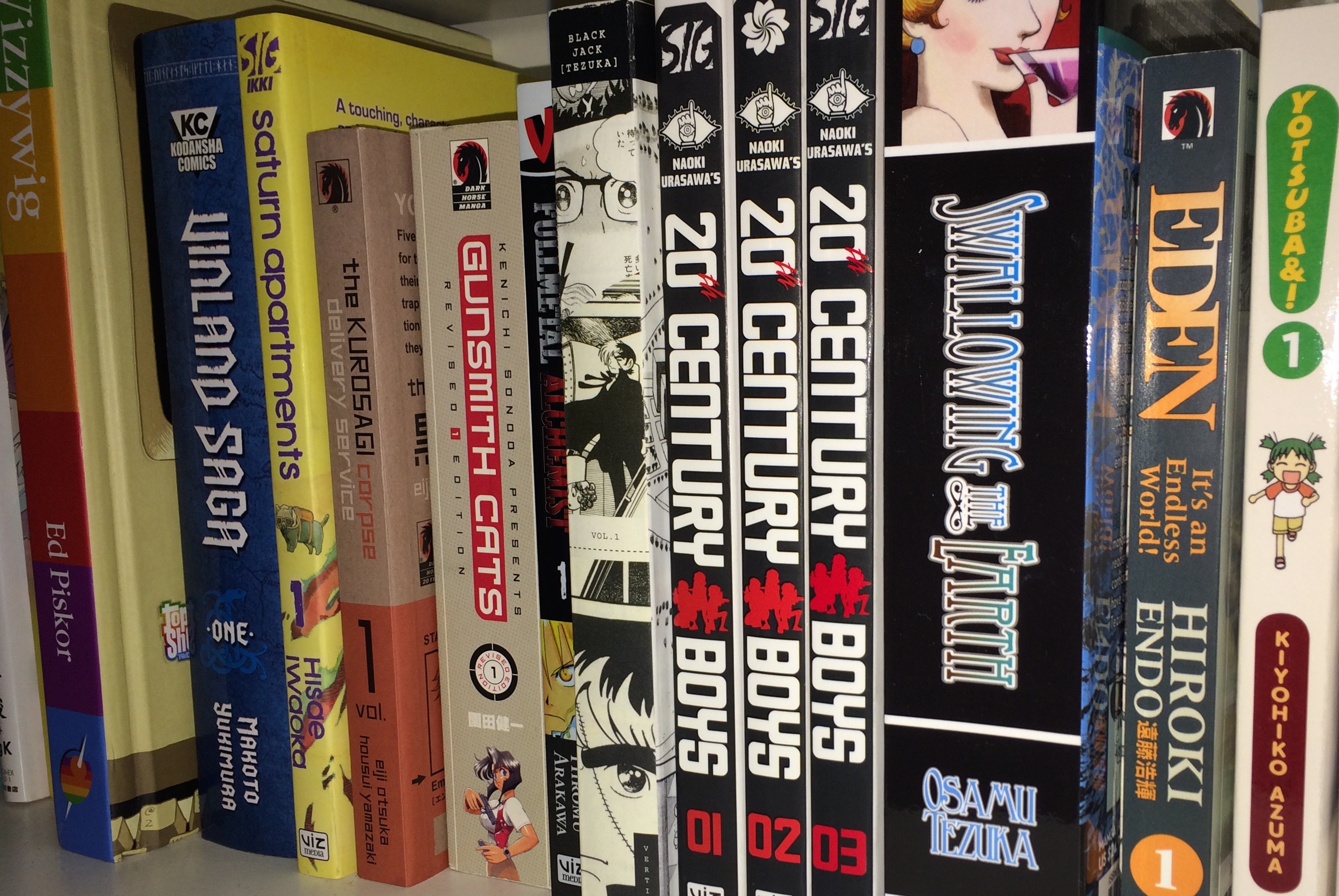 "The Legend of Zelda:  Hyrule Historia" has been the biggest-selling project to come out of Dark Horse in recent memory.  Two years after its release, it still makes the list of bestselling comic-related books on Diamond's charts.  The problem is that despite all of its success, it's still a book that originally came from Nintendo, and subsequently licensed and localized by Dark Horse.  It's not like Dark Horse could actually go out and make a sequel themselves.  I'm also sure that Nintendo would've shrugged off any requests on the company's part as they were busy dealing with the struggling Wii U and their own precarious place in the games market.
It took some time, but that sequel is on its way.  "The Legend of Zelda:  Art and Artifacts" is a four-hundred page showcase of artwork for the series.  From the pixel-based style of the original to the fully-painted works that have been produced for the upcoming "Breath of the Wild."  Speaking of the latest "Zelda" game, there is said to be plenty of art for that entry and the volume's arrival in February will be well-timed to catch the wave of hype for the heavily anticipated game as it is (theoretically) expected to arrive with the Nintendo NX around the end of the first quarter of 2017.
This is an easy buy for me because it's all about something from the series we can all appreciate:  the art.  As opposed to the eye-rolling contortions displayed in the "Hyrule Historia" to bring all of the previous "Zelda" games into a single, branching timeline.
Abe Sapien vol. 8:  The Desolate Shore:  While this collects the final issues of Abe's ongoing series, this may not be the last volume we get of his solo adventures.  Missing from the previous collections are the single issue stories featuring work from artists like Michael Avon Oeming and Kevin Nowlan.  It's my hope that we'll be seeing that volume later in 2017.  As for this one, well.... I still haven't read vol. 7 yet even though I picked it up at Comic-Con.  I'll get around to it eventually, but that should tell you everything you need to know about my thoughts on Abe's solo series so far.
Aliens:  Defiance vol. 1:  Colonial Marine PFC Zula Hendricks and some Weyland-Yutani synthetics take on the franchise's xenomorphs in the first collection of this ongoing series.  I'd say more, but the solicitation text for this collection is surprisingly thin on actual plot details.  The main draw here for me is writer Brian Wood, tackling his fourth licensed title at Dark Horse after "Star Wars," "Conan," and "EVE."  He's done remarkably solid work across all of them so far, and that gives me hope that this will be no exception.  It also makes me wonder why his work on these titles has been more entertaining so far than his creator-owned work on titles like "The Massive" and "Rebels."  Maybe his third one, "Briggs Land" will be the title that finally breaks the string of high-end mediocrity there.
B.P.R.D.:  Hell on Earth #147:  The final issue of the series.  We're told that the organization counts up their casualties in the wake of this (final?) calamity.  Given that the endgame of the Mignolaverse was going to be nothing less than the end of the world as we knew it, I'm wondering if that's what we're actually going to get here.  Or if Mignola and co. have some kind of "Mignolaverse:  The End" miniseries in the offing for next year that re-unites Hellboy, Abe, and the rest of their comrades/companions in the B.P.R.D. as we find out what part of humanity survives the transition to the new world.  But I'm just speculating here.  We'll see if such a thing is actually necessary after I read the final volume of this series.
Conan vol. 20:  A Witch Shall be Born:  The Van Lente/Ching run comes to a close with one of the most famous moments in the "Conan" mythos.  His crucifixion!  At least, that's what the solicitation text tells me.  Don't expect any Jesus-like shenanigans from the barbarian here.  Given the life he's led up to this point, I'm betting that getting crucified counts as a typical Friday for him, before he gets off the cross and heads out to party.  Maybe that'll be enough to send off this run on a high note as there has been precious little to distinguish it so far.  The reason you haven't read a review of the latest volume, "Xuthal of the Dusk," is because it can be summed up thusly:  "Yup, it's a volume of 'Conan.'"  What Van Lente along with Ching and the other artists have given us hasn't been bad.  It just hasn't been up to the heights of the previous runs from Busiek, Truman, and Wood.
Dept.H vol. 1:  Pressure:  This is Matt Kindt's first creator-owned work featuring his writing and art since the entertaining, inventive, confusing, and conventional "MindMGMT."  It's about an investigator looking to uncover sabotage in an undersea research station, and the strangeness that she encounters there.  I'm not sure this will be as crazy as Kind's previous series -- that would be a pretty hard act to top.  There are just two things I want from this first volume:  To see more of the creator's willingness to push the form of what can be done with comics, and to deliver a story that doesn't feature the same kind of narrative dead end that we got with the first volume of "MindMGMT."
Ether #1 (of 5):  Also from Matt Kindt, but just as a writer.  "Aurora West's" David Rubin is handling the art for this miniseries about a multiversal scientist who finds himself in a magical realm.  He's there to help them solve their crimes, but how much help will someone who believes there's a rational explanation for everything be in a place of magic like Ether.  It's a clever premise from creators I like.  I'll be keeping an eye on this.
Forbidden Brides of the Faceless Slaves in the Secret House of the Night of Dread Desire HC:  With a title like that you'd hope that whoever's writing it isn't taking themselves too seriously.  Fortunately, this is an adaptation of a short story from Neil Gaiman.  The premise alone, about an aspiring novelist in a gothic world who wants to write nonfiction but keeps getting interrupted by talking ravens, duels to to the death, and his sinister butler, makes it clear that this is a satirical work.  With that in mind, we now just have to wait and see if the adaptation and art from Shane Oakley can deliver on the promise indicated here.
Mae vol. 1:  Gene Ha, of "Top 10" fame, is a phenomenal artist.  Is he an equally phenomenal writer?  We'll soon find out with this first volume of his creator-owned series.  The title character is the sister to Abbie, who disappeared into a fantasy universe when she was a kid and spent her subsequent years having great adventures taking on horrible monsters, mad scientists, and power-mad nobles.  Then she turned twenty-one… and it all fell apart.  Now she's back in the real world with Mae and all sorts of trouble has followed her.  If nothing else, it's going to look great thanks to Ha's art.  That might be enough to satisfy me too.  We'll see.