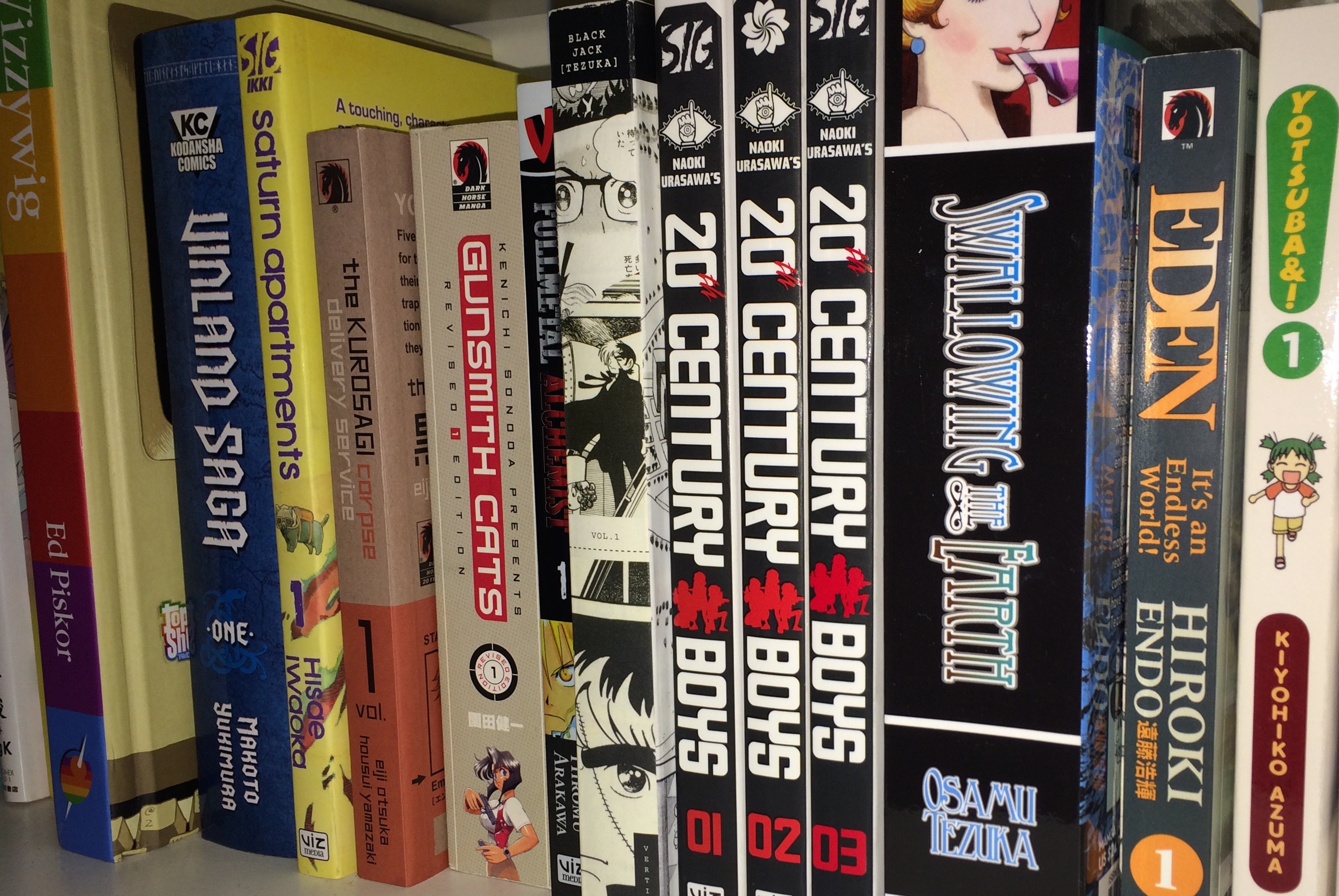 So how about that Disney/Fox merger that just happened?  Assuming it goes through it'll wind up being the biggest entertainment merger ever and likely to have a huge impact on the films and TV we watch.  The "X-Men" and "Fantastic Four" joining the Marvel Cinematic Universe might actually wind up being on the low end of importance here, all things considered.
Then there's the fact that with this deal Disney now owns the rights to a lot of other properties.  Including "Aliens," "Predator," "Prometheus," "Firefly/Serenity," and "Buffy the Vampire Slayer."  You can probably see where I'm going with this.  There's no question that Dark Horse was burned by the loss of "Star Wars" but they've managed to survive and even thrive with the success of their artbook line, which includes the massive national bestseller "Hyrule Historia."  That said, they still publish a lot of comics related to these properties and they make up a substantial part of the company's backlist so their loss would certainly hurt.  Assuming that they do lose their license to publish these comics.  None of these properties are on the level of "Star Wars" so it's possible, maybe even likely, that Disney lets the company continue to publish comics based on them and focuses on their existing titles.
Dark Horse has shown itself to be really good at surviving challenges like these and I'm sure that publisher Mike Richardson has been aware of the implications of this deal and is taking steps to make sure it survives this one.  It's possible that we could see an even greater focus on their licensing of art-and-sourcebooks for various gaming properties.  Or even an uptick in their licensing of manga now that all of the major players in that field have their own American offices and there's less of a chance of them losing a top-tier title like "Akira" or "Ghost in the Shell."  That, however, is merely some pie-in-the-sky hopefulness on my part.
American Gods:  My Ainsel #1:  The second arc of the comic based on the Neil Gaiman novel-turned-Starz-TV series begins.  Ostensibly this is an ongoing title, but only in the sense that it's a "series of miniseries."  Much in the way "B.P.R.D." was before it started numbering each issue when they reached #100.  It's also worth noting that we can probably expect more titles like this from the company in the future if they do wind up losing the above-mentioned licenses.  With something like "American Gods" all they have to do is work out a deal with the one person who holds all the rights.
The Art of God of War HC:  This would be art from the "God of War" reboot coming next year which sees Kratos living with his son in lands connected to Norse mythology.  It's also worth mentioning that Dark Horse will also be publishing a "God of War" comic that ties into the upcoming game next year as well.  It's the wave of the future…
Beasts of Burden:  Animal Rites:  Burden Hill is a quiet little small town with very little to set it apart from all the other towns like it.  Well, except for the evil cabal of rats plotting beneath its streets.  Oh, and the dead who rise from their graves in the middle of the night.  The good news is that the townspeople remain blissfully unaware of these things because a group of dogs (and one cat) keep them in check with the humans none the wiser.  This is an arguably long overdue softcover edition of the 2010 hardcover edition of this multiple-Eisner-award-winning series from writer Evan Dorkin and artist Jill Thompson.  "Beasts of Burden" has always been on my radar after seeing it mentioned multiple times in these solicitations from Dark Horse.  With this new softcover edition arriving next year I guess it's finally time to see what it's all about (and if the cat is the real hero of this group too).
This isn't the only comic being offered from Dorkin in these solicitations.  Milk and Cheese: Dairy Products Gone Bad gets a collected edition here.  Ideally this would be right up my alley because it collects all of the "Milk and Cheese" comics that have been published.  Unfortunately it's not because I sold my copy of the first "Milk and Cheese" collection many years ago.  You can probably see where I'm going with this...
Dept. H #24:  The final issue and wrapping up six issues sooner than Matt Kindt's previous creator-owned work "Mind MGMT."  I realize you can't really compare success in this fashion, but after two volumes I still can't help but think this underwater murder mystery would've been better off if it had only run half as long.
Doctor Star & The Kingdom of Lost Tomorrows: From the World of Black Hammer #1 (of 4):  The superhero universe created by Jeff Lemire and Dean Ormston gets a second miniseries spinoff after "Sherlock Frankenstein."  "Doctor Star" revolves around an aged crime-fighter who wants to reconnect with his estranged son in the hope that he'll take over for him when he's no longer able to keep up the fight.  Not the most original of premises, but Lemire has shown that he can wring good stuff in spite of this.  What has me somewhat… concerned is that he seems to be trying to specifically channel the feel of James Robinson's (and Tony Harris, Peter Snejbjerg, et. al.)  seminal "Starman" title.  Don't believe me?  Take a look at the cover to the first issue.  So I guess the question here is can Lemire still turn out something good when he's deliberately trying to channel the spirit of something else?
Oh, and in other "Black Hammer" news, the collection of Sherlock Frankenstein and the Legion of Evil is solicited here as well.  This one still sounds like the more promising spin-off just from the name alone.  As well as having art from the immensely talented David Rubin to go along with Lemire's writing.
Hellboy Omnibus vol. 1:  Seed of Destruction:  You'd think that an omnibus of "Hellboy" stories would've been a no-brainer for Dark Horse and that we would've had several of them by now.  I can only assume that the character's stories have been selling quite well in their current single-volume form, or that creator Mike Mignola took some convincing before he allowed the company to go through with this (which is what I'd bet on).  Anyhow, if you have somehow managed to avoid reading about "Hellboy's" adventures in the 25-plus years the character has been in circulation you absolutely owe it to yourself to check out this omnibus to see what you've been missing.
I Am A Hero Omnibus 6:  I don't know what's the more troubling phrase in the solicitation text?  Is it "Hiromi evolves" or "Other afflicted humans seem to have supernatural abilities?"  The former sounds frightening with all of the potential we've seen from her transformation in previous volumes.  The latter suggests an unwelcome new direction for the series.  Or maybe not.  I want to be optimistic about what I'm reading here.  Maybe the January-arriving vol. 5 will do that for me.
Usagi Yojimbo:  The Hidden #1 (of 7):  Now this is interesting.  While "Usagi" is no stranger to spin-off miniseries, this looks like it could pass as another arc of the ongoing series.  On his way to meet his friend Inspector Ishida, Usagi winds up getting the inspector involved in unraveling a series of murders involving a strange talisman.  So far, so straightforward.  What this looks like to me is that the "Usagi" ongoing may be transitioning to a series of miniseries.  Which is fine by me and I'm not going to think about the broader implications of this shift as it still means we'll be getting more stories from Stan Sakai about his signature character.