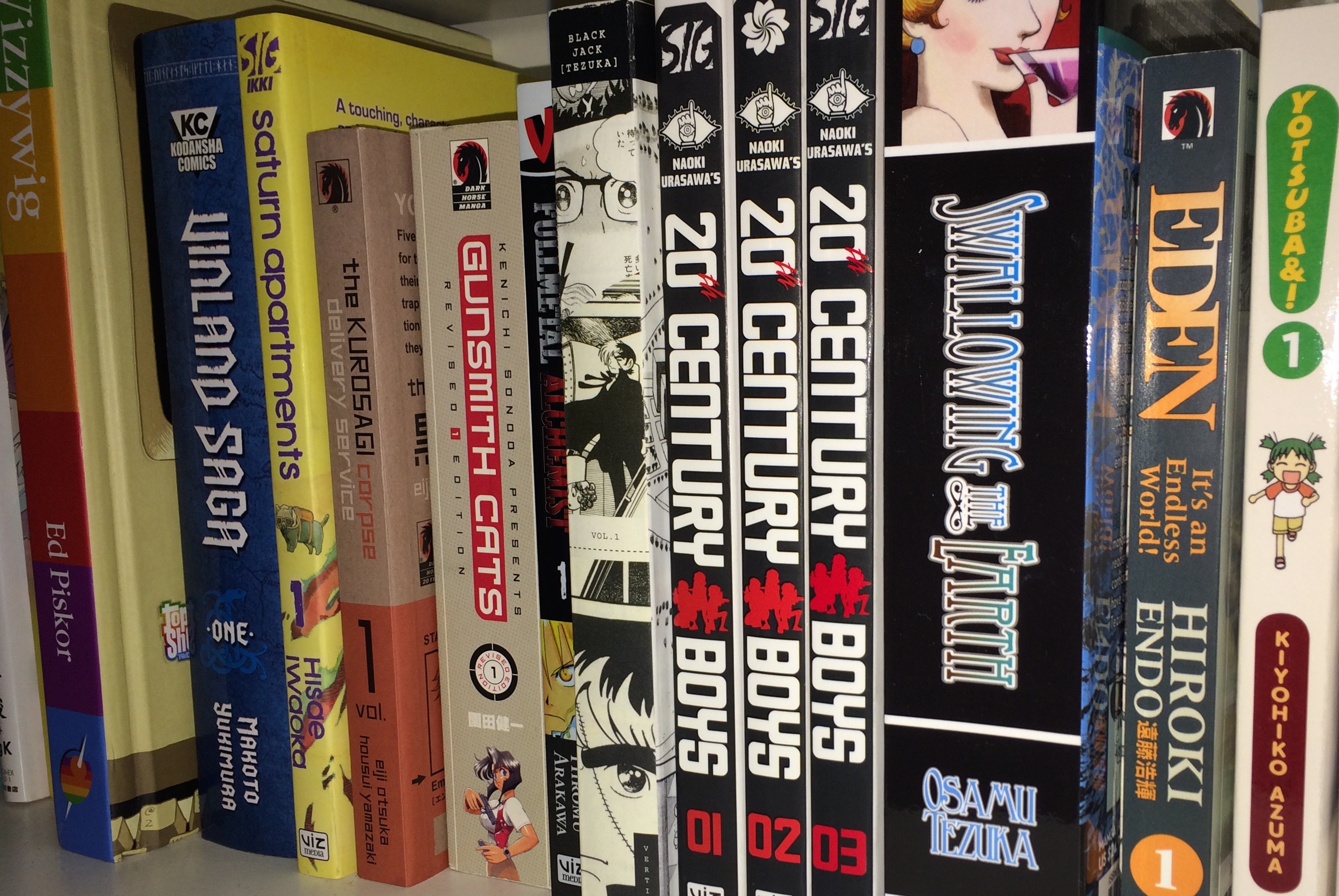 We're going outside Dark Horse's solicitations for the above-board talk this month.  That's because IDW will be publishing (co-publishing?) a crossover between the "Teenage Mutant Ninja Turtles" and "Usagi Yojimbo."  If that team-up sounds like such a natural fit that you're wondering why they haven't done this before, then you're either not old enough or have just plain forgotten about the time(s) that they did before.  Usagi actually did show up on an episode of the old "Ninja Turtles" animated series from the 90's and got an action figure out of it.  As for the Turtles, they guest-starred in an arc of "Usagi" back when the two series were published by Mirage.  Said arc can be found in "Usagi Yojimbo vol. 8:  Shades of Death" or in the first "Usagi Yojimbo Saga" omnibus from Dark Horse.
As for this latest crossover, it'll be a forty-page one-shot from "Usagi" creator Stan Sakai.  Though the setup of the title character on a quest to save Japan is fairly standard issue, the fact that Jei will be standing in his way is quite notable.  This is because whenever the two cross paths it usually results in some very significant developments in the comics, or an Eisner award.  While I'm sure having the Turtles cross over into Usagi's dimension will be a big help for our hero, it's mentioned that this will be the current IDW incarnation of the characters.  So while Usagi remembers the last time he met up with the Turtles, they have no idea who he is.
The one-shot will cost $8 which induces a genuine case of sticker-shock for me but is actually in line with how IDW prices extra-sized issues.  There will also be a hardcover edition of this event which will include extra pinups and character studies for $15.  That's the version I'm planning to pick up, because why overpay for a little when you can overpay for a lot and get it in hardcover with extras!
Aliens:  Defiance vol. 2:  Vol. 1 turned out to be more entertaining than what I was expecting.  While writer Brian Wood can usually be counted on to turn in quality work on licensed properties, framing the fight against the xenomorphs as a literal metaphor for how its protagonists, Colonial Marines PFC Hendricks and android Davis, fight to overcome their respective disabilities was genuinely clever.  This solicitation doesn't offer much info about what to expect from the stories in this volume, but if you're like me and appreciated the first one then picking up vol. 2 should be an easy choice.
The Black Beetle:  Kara Bocek:  Francesco Francavilla's pulp-inspired hero returns for another adventure.  The first collected edition of the Beetle's adventures was more noteworthy in my opinion for Francavilla's stunning art.  It was imaginative and stylish with clever layouts that did their best to draw you in even as the half-baked story and formulaic dialogue pushed you out.  This time around the Beetle is on the trail of an object of immense power in the middle east which could bring Hitler's dream of a Thousand-Year Reich to fruition.  Francavilla and Dark Horse are also taking a page from the hardcover edition of the "Usagi/TMNT" crossover I mentioned as this will be a 56-page hardcover for $15.  While it may sound heretical for me to place a higher value on the premium edition of a crossover than a purely creator-owned work, I'm still not sure whether or not I want to pay this much for some quality art if I think I'm going to be let down by the writing.
B.P.R.D.:  The Devil You Know #1:  Welcome to the post-"Hell on Earth" era for the Bureau for Paranormal Research and Defense.  I'll have my thoughts on the final volume in the previous series eventually, but in case it wasn't obvious from the existence of this new series it wasn't as definitive an end for the Mignolaverse as I was expecting.  Now things are in a rebuilding phase and various factions -- both demonic and not -- are vying for power.  What's left of the B.P.R.D. is going to try and hold order even as Liz Sherman embarks on the most dangerous rescue mission of her life.  While I'm always onboard for more adventures of the B.P.R.D., I have two concerns here.  One is that the main cover for the series appears to posit little demon girl Varvara as the new big bad and she's someone who I think the creators find more interesting than she actually is.  Two is that Scott Allie is now the new co-writer for this series.  He co-wrote the "Abe Sapien" ongoing with Mignola which turned out to be consistently mediocre for much of its run.  Will he be able to step up his game here or will the collected edition of this series be the last new "B.P.R.D." adventure I buy?
Dark Horse Comics/DC Comics:  Mask:  In case it wasn't clear that every crossover between DC Comics and Dark Horse is going to be collected, this should make it clear to everyone.  Even though "The Mask's" sell-by date has long since passed the characters and talent involved suggest that some of the stories here may actually be a decent read.  John Arcudi, Alan Grant, and Doug Mahnke are some of the creators involved with showing us what happens when the title character/object crosses paths with the Joker, Lobo, and… Grifter?  I'll admit that my expectations are low for the story involving Wildstorm's prodigal masked gunman, unless it turns out to be an Arcudi/Mahnke joint in which case all bets will be off.
Empowered:  Deluxe Edition vol. 3:  If for some reason you haven't picked up the three most recent volumes of Adam Warren's excellent global manga superheroine series, now you can get them all in one hardcover edition.  This edition is also said to include lots of unpublished artwork and commentary from Warren.  If you are interested in picking this up, then you'd better do it when it comes out as the one printing Dark Horse is doing for this edition is going to be it.
Moebius Library:  The Art of Edena HC:  The first volume of the Moebius Library, "The World of Edena," was a Christmas gift and I was grateful for that.  That's because I'd probably have been upset if I had bought it myself.  While Moebius' artistic talents aren't in dispute, his status as a writer/storyteller leaves something to be desired.  On that note, this second Library volume is said to be heavier on the art side of his skillset.  Four "Edena"-related short stories are collected here along with lots of artwork pertaining to the series as well.  If you're a fan of the man, then you're going to love this.  As for me, I think I'll just leave it off my wish list.