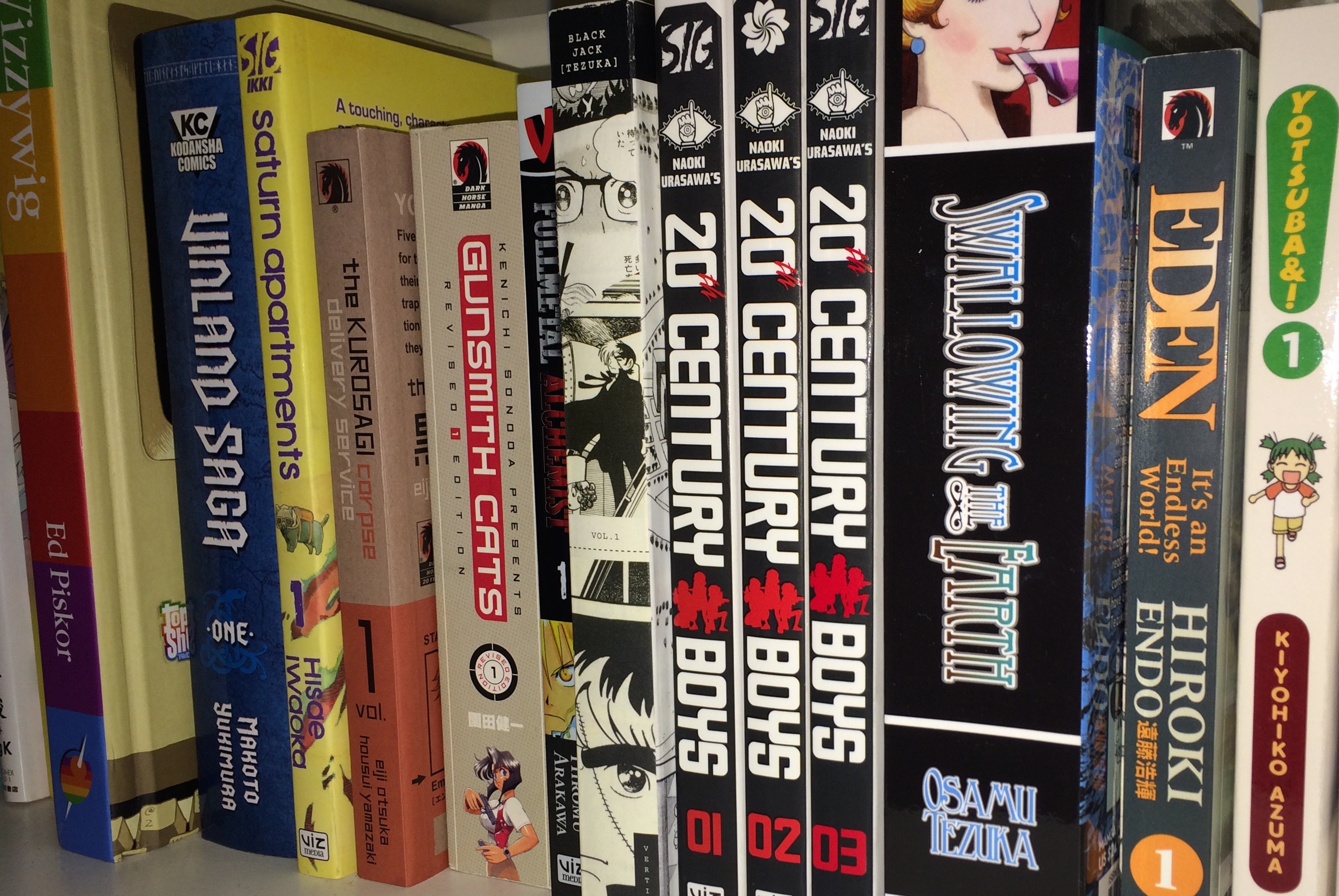 We're being told that "The Impossible Will Happen" in the issues of "Hellboy in Hell," "B.P.R.D." and "Abe Sapien" advertised in these solicitations.  I, for one, believe this particular strain of hype.  Mainly because we're getting a new issue of "Hellboy in Hell" here, and the fact that it's coming out sounds like the impossible is happening to me! *rimshot*  More seriously, Dark Horse editor and co-writer of "Abe Sapien," Scott Allie, has said that the overall story of the Mignolaverse has reached a point where some of the crazier story ideas the writers have come up with can now start to play out.  While cynicism is easy here, Mignola and company have earned a lot of goodwill with me so the possibility that the upcoming developments in these series will make for great reading is quite real.  Once they're all collected sometime next year, of course.
The Big Guy and Rusty the Boy Robot Second Edition HC:  I own "Hard Boiled," one of the two collaborations between Frank Miller (writing) and Geof Darrow (illustrating) from the 90's.  It wasn't very big on plot, but the level and intensity of the action made up for it.  This was their other collaboration and I never got around to picking it up.  I guess it's a good thing I didn't because now I can get this updated edition that includes the recent story that ran in the relaunched "Dark Horse Presents."  Or maybe I should say, "I can get it at some point."  Miller's name doesn't hold the same sway it once did with me, and Darrow's "Shaolin Cowboy" was a letdown of style over substance.  Maybe I'll just wait until I can get it for half of its $20 cover price.
The Fifth Beatle:  The Brian Epstein Story:  I missed this when it came out in hardcover to much acclaim in 2013.  Epstein was the Beatles' manager and one of the key architects of their rise to superstardom.  He was also gay at a time when homosexuality was still illegal in Britain.  This has been one of those "I'll buy it eventually" books that I keep telling myself to pick up, but never quite get around to.  Now that the softcover edition is coming later this year, I'll make sure to get it as soon as it comes out.  Otherwise it may just fall into my "buying limbo" again.
Also getting a softcover edition in these solicitations is "Green River Killer" by writer Jeff Jensen and artist Jonathan Case.  Jensen tells the story of his dad, Tom Jensen, who was the lead detective on the trail of the legendary serial killer for over a decade.  "Green River" was finally caught and Tom was brought on the team that interrogated the man for over 180 days to find out all the details of his crimes.  I did pick this up (at half price) and found it to be reasonably interesting.  The writing and art are solid enough, but I was never drawn into this true-crime story as much as I was expecting to be.
Gantz vol. 37:  "Blade of the Immortal" was the manga I followed religiously from the start.  "Oh My Goddess!" was the one that I gave up on after a certain point.  "Gantz" is the last major manga from Dark Horse to end this year and it has easily been the most uneven of the three.  The story of random people who die and are brought back to fight aliens was clearly geared toward an older teen/young man/seinen crowd with its abundance of fanservice, actual sex, and gratuitous violence.  Yet it also demonstrated some impressive storytelling chops when it came to displaying action on the page, and its main protagonist undergoes one of the most credible transformations from self-absorbed jerk to trustworthy leader that I've seen.  Then he got killed and things got real dicey for a while.
I think the main reason I stuck with "Gantz" as opposed to "OMG" is that the former always gave off the impression it was telling an ongoing story that would end at some point.  "OMG" seemed like it was going to go on forever, long after its imagination and charm had worn off.  What's the lesson to be learned here?  If you're a storyteller, always make it appear to your readers that you have some kind of plan.  Even if you have to fake it after a certain point.  That kind of thing will keep us hanging on after the point we know we should've stopped reading.
He-Man and the Masters of the Universe Minicomic Collection HC:  Uh, normally I'm all for archival projects that bring us long out-of-print work from people like Steven Grant, Robert Kirkman, Bruce Timm, and Mark Texeira.  When the work in question is a series of minicomics packed in as a supplement to a line of action figures, I'm wondering how much of it is actually going to be worth reading.  Particularly since all of these comics hail from the 80's, when most of the creators involved were starting out on their careers.  It certainly sounds like a great deal:  Over 1,000 pages in hardcover for $30.  But also one that I will be passing on.  Mainly because I have no desire to troll Kirkman by asking him to sign it while saying, "Man, why'd you have to stop!  Everything you've done since then has SUCKED!"
King Tiger #1 (of 4):  It sounds like a supernatural martial-arts extravaganza as the title character faces off against a secret from his past.  I mean, just look at the cover.  My interest in this miniseries stems from the fact that it's from writer Randy Stradley (also Dark Horse co-founder and VP) and artist Doug Wheatley.  The two guys who gave us some of the better stories in "Star Wars:  Dark Times."  Now they're trying their hand at the creator-owned game and their previous collaborations make me inclined to check it out.  Which is how the process should work -- take note Gabriel Hardman and Corinna Bechko!
New MGMT #1:  No, "Mind MGMT" isn't getting a relaunch.  This is the final issue of the series, retitled because… that's how Matt Kindt rolls, I guess.  Given everything I've read in the series so far, this wouldn't be its strangest twist.  In fact, the title is illuminating since it implies that the titular organization hasn't been reformed, but changed into something new.  Good?  Bad?  Different?  Probably some mix of all three if the events of the previous volumes are any indication.  I look forward to finding out the exact proportions of that mix when the final volume arrives.
Sherlock Holmes and the Necronomicon:  Because if there's one person who can go toe-to-toe with Lovecraft's creation and maintain his sanity, it's this guy.  Right?  I'm actually kind of curious to find out.  Until then, I should probably check out the previous volume in this series from French creators Sylvain Cordurié and Laci, titled "Sherlock Holmes and the Vampires of London" to see if they've got the chops for delivering on such a high concept.
This Damned Band #1 (of 6):  Writer Paul Cornell gives us the story of an immensely popular band in the 70's whose schtick is occultism.  Devil worship in particular.  Problem is that what they thought was a publicity tool turned out to be the real thing.  As for what follows… I'm encouraged by the "darkly hilarious" tag and comparisons to "Spinal Tap" that the solicitation text throws around.  Cornell has shown with his superhero work that he can not only make oddball setups work, but successfully mine them for humor without destroying your suspension of disbelief.  This sounds quite promising…
Two Brothers HC:  ...but not quite as promising as this, Gabriel Ba and Fabio Moon's first major creator-owned work since the excellent "Daytripper."  I've talked about my anticipation for this, and now it's finally set to arrive in October.  Once again, the waiting is the hardest part.
Usagi Yojimbo Gallery Edition vol. 1:  Samurai and Other Stories HC:  Heh.  I'm not enough of an "Usagi" superfan to consider buying this oversized hardcover which reprints the first volume of the legendary series in a full-size format with extras.  I find it more interesting to see that, after all these years, Dark Horse has finally found a way to publish one of the Fantagraphics-owned volumes of "Usagi."  You see, the title was published for years by that publisher before Stan Sakai left, first for Mirage, then for Dark Horse.  While Dark Horse has published every volume since, the rights for the first seven have remained with Fantagraphics.  Now, only six more volumes to go and the publisher will be able to say that they've published EVERY volume of "Usagi."