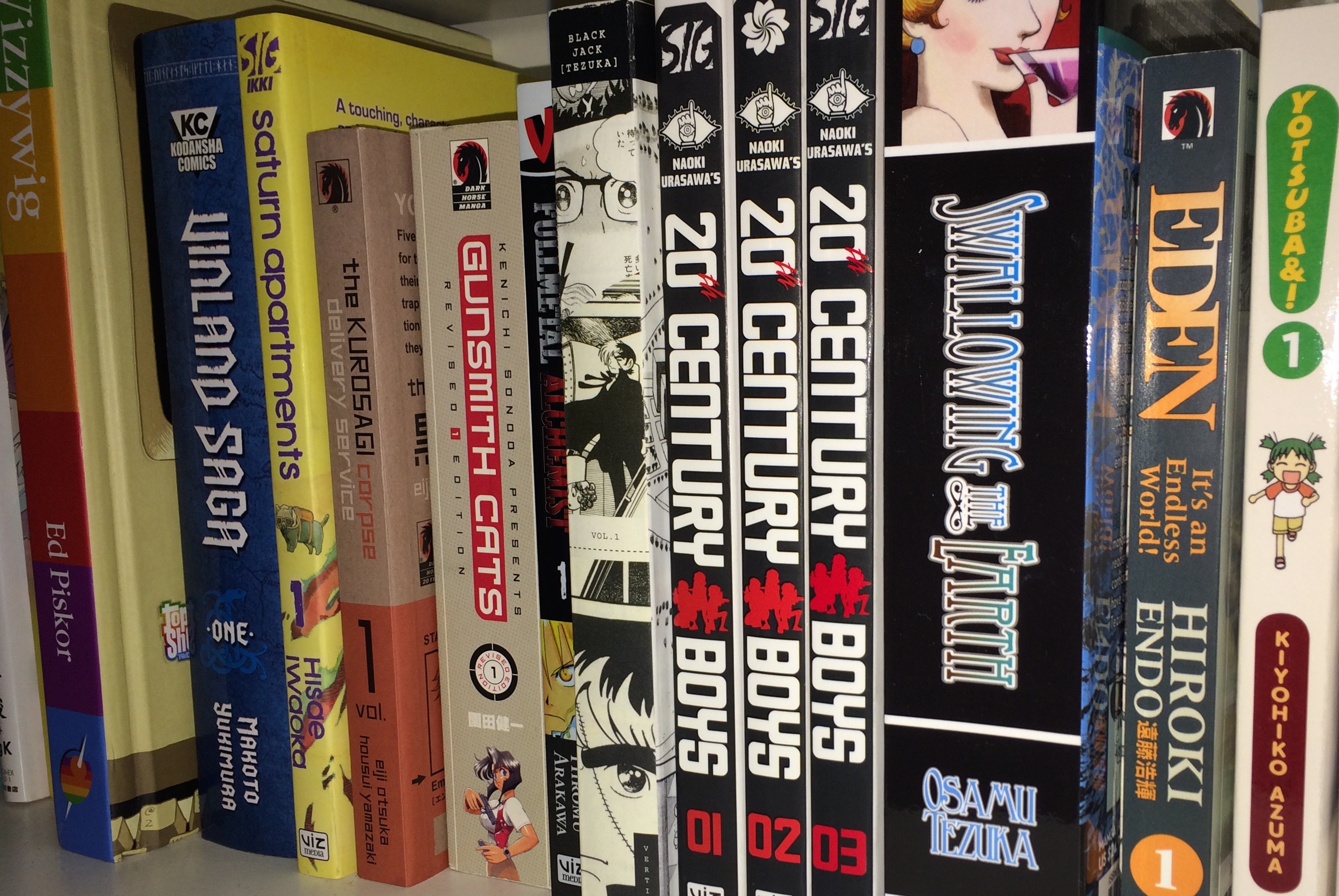 "Guys who look like they can't move are awesome!" That quote comes courtesy of Robert Kirkman, from his endorsement of Rob Liefeld's art.  Anyone who is familiar with the man's work will get it, but if you're not:  think big, over-muscled men with giant shoulderpads and enough pouches for a survivalist's wet dream.  His art is an acquired taste... to put it mildly, though the enthusiasm Kirkman gave to the description of their project "The Infinite," a time-travel adventure about a man from a dystopian future who goes back in time to team up with himself to stop it from happening.  I can't believe I'm saying this, but their enthusiasm was infectious and  actually made it sound appealing.  Maybe I will get the first trade to see how it works out, assuming it even gets that far, considering Liefeld's other artistic commitment to the new "Hawk and Dove" series at DC.
The rest of the series Kirkman described at his "Skybound" panel on Thursday sounded legitimately entertaining.  "Thief of Thieves," about a world-class thief who decides to steal only from other thieves, is his attempt to bring the "writer's room" approach he enjoys on "The Walking Dead" TV series to comics.  He has a great creative team to start out with, Nick Spencer co-writing and Shawn Martinbrough providing the art, so I'm definitely looking forward to that.  I didn't realize "Witch Doctor" was a "Skybound" joint, but I was already interested in it after hearing it described as "'House M.D.' of the supernatural."
Kirkman is also going to be working with his "Walking Dead" artist Charlie Adlard on a series of concepts under the banner of "Album."  In the tradition of European comics, which come out in 40-50 page installments when the creators are ready, these projects will be one-shots tackling a variety of subjects and genres.  The first one sounds like a sci-fi actioner where the crew of a space transport has to survive when their ship's onboard computer decides that they're surplus to requirements.  Not very original, but Kirkman has proved that he's very good at subverting genre conventions.
I also went to the Kodansha comics panel just to see if they had anything interesting to offer.  Unfortunately, they just reiterated the announcements that were made earlier this year.  A lot of people asked about some of the titles "lost" in the Del Rey/Kodansha transition, but poor Dallas Middaugh was stuck saying that while they'd like to continue these titles, the market wouldn't likely support them.  Personally, I'd like to see more of "Moyasimon," but I think that it'd be a better fit at Vertical, considering their cash infusion earlier this year from Kodansha.  I did have a question occur to me after I left the panel, as it would've been nice to find out if Yukito Kishiro of "Battle Angel Alita" fame is now at Kodansha after his spat with Shueisha last year.  Hopefully the answer to that will turn up somewhere before their panel next year.
That evening also held one of the most anticipated events of the con for me:  the premiere of Garth Ennis' short film "Stitched."  If you've been reading and listening to me for long enough, then you should know that I'll buy just about anything with his name attached so checking out the "world premiere" of his directorial debut was a no brainer.  The finished product... wasn't bad for a first effort.  It's a horror film about some military types encountering an ancient evil in the Afghanistan badlands, and while his penchant for over-the-top gore and violence make the transition well, he's let down by some of the actors.  It's hard to be scared, or even suspend disbelief, when you're wondering how the two female characters made it through whatever training the U.N. offers to helicopter personnel.  Still, hearing the S.A.S. commando say to the bad guy, "Don't be a cunt," before blowing his brains out was pure Ennis and it gives me hope that future projects will be a better showcase for his strengths.
Still, I could've skipped the screening because they re-showed it at his spotlight panel on Saturday.  If I had known they were going to do that, I would've sat through the rest of the always-entertaining "Manga:  Lost in Translation" panel and caught the beginning of Ric Meyers' "Superhero Kung Fu Extravaganza."  This year, Ric premiered his long-in-the-works film "Films of Fury:  The Kung Fu Movie Movie," which is essentially his thesis on the origins, major players, styles, and paths of martial arts movies.  I saw enough of the second half to make me wish that I had been able to see the whole thing.  The rest of the panel was filled out with his traditional showcase of the latest and greatest martial arts fight scenes, and while there was some overlap with the ones he showed off at Fanime, you can't go wrong with seeing Donnie Yen emulate Bruce Lee, or the Muay Thai craziness of a film called "Bangkok Knockout."
These panels rarely disappoint.  That's why I keep coming back each year.