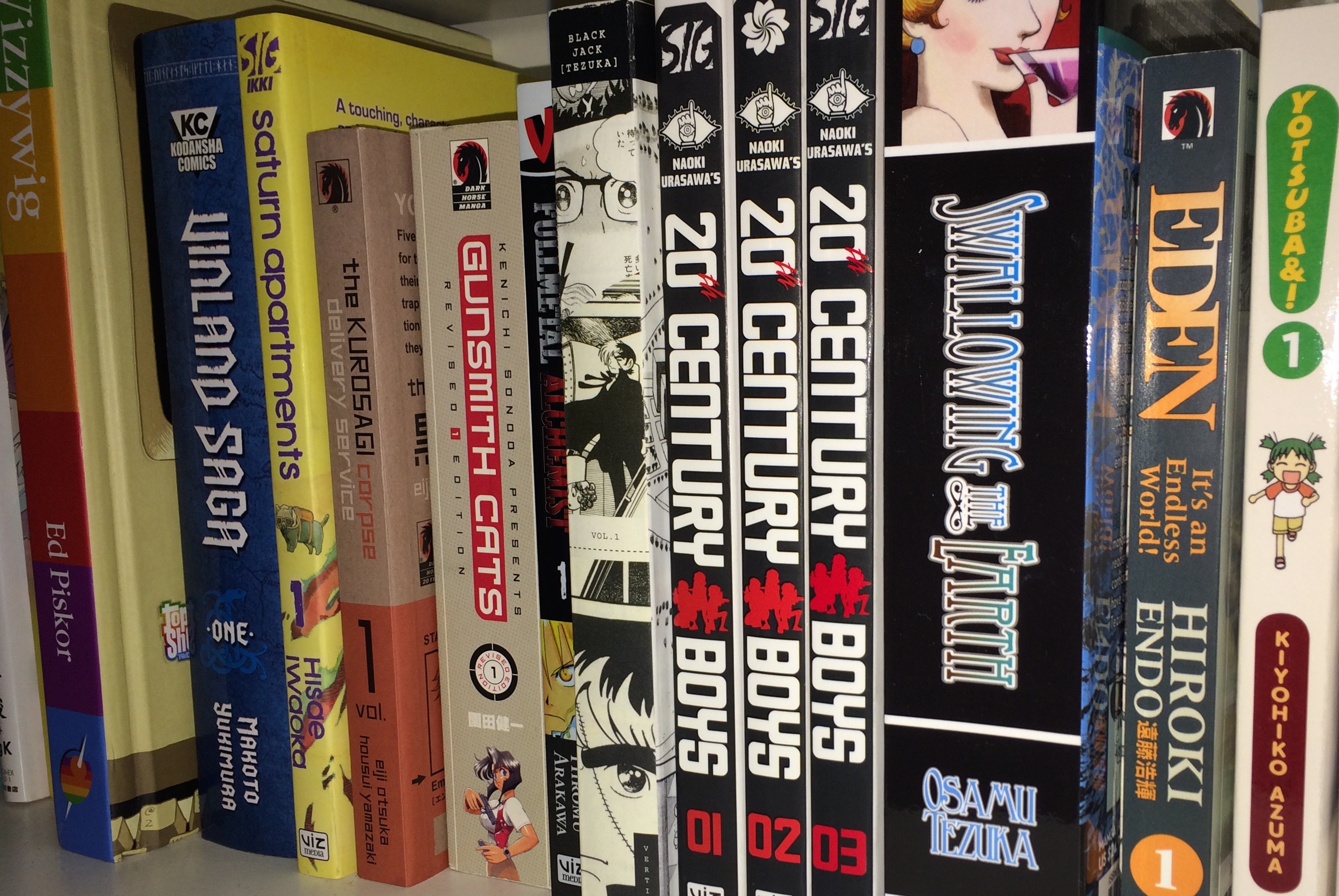 Friday was spent in kind of a dazed stupor as I got up very, VERY early to meet with a friend to get in line for pre-registration for next year's Con.  Long story short, we were successful, but I felt like I spent the next few days catching up on my sleep from this endeavor.  Still, what I did on that day was recounted in my earlier "Manga!" post, aside from the shopping and (sushi) dinner with friends that evening.
Then Saturday came around, along with some stuff that I was REALLY looking forward to!
The "Quick Draw" panel is a Comic-Con staple, hosted by Mark Evarnier (co-writer of "Groo," writer of the "Garfield" animated series and too many other credits to count) and always featuring "MAD!" magazine regular and artist extraordinaire Sergio Aragones.  In the event, Sergio and two other artists (usually Scott Shaw and another talented creator) draw whatever Mark asks them to, be it Captain America after the debt ceiling isn't raised, or a pen-and-paper charades to get the guest to guess what word the pictures represent.  The end results are always funny, but the other artists usually wind up being schooled by Sergio's fast-paced and seemingly effortless creativity.  This year's panel was no exception, and it ended on a high note with the artists being asked to depict the death of Homer Simpson.
I went over to the "DC Comic:  The Dark and The Edge" panel spotlighting two sections of the New DCU 52 initiative, and it was worth it just to hear writer Paul Cornell's take on Apollo and The Midnighter's relationship in "Stormwatch:"  "Yes, they're still gay!  I wish I could get a T-shirt that says that."  The whole reason I camped out there was because the panel after that was the spotlight on Garth Ennis.  While I mentioned yesterday that they re-showed his "Stitched" short film, the rest of the panel was taken up with Q&A about his work and career.  It was great hearing him talk and to listen to his take on the industry.  If you were there, I was the person who asked the last question about whether or not he had been offered any characters or titles that he had turned down during his tenure at Marvel and DC.  In retrospect, I wish I had more time to ask him about why he'd never write Captain America.  His treatment of "Soldier Boy" in "The Boys" notwithstanding, the character is part of the military and an embodiment of the American spirit -- two themes that Ennis has dwelt on a great deal.  I'm not saying he should go out and write the character right now, but I'd be interested in hearing his reasoning.
After that was more shopping and camping out in Scott Shaw's "Oddball Comics" panel, which certainly lived up to its name.  Why camp out there?  Because after that was the "U.K. Invasion" panel, which I had been looking forward to ever since I found out that it would feature not only Ennis, but Grant Morrison, Dave Gibbons, John Higgins, David Lloyd, and Alan Davis talking about their transition from working in that country to ours.  It was as entertaining as I'd hoped, with Ennis and Morrison providing the most interesting tidbits about the era -- notably the fact that working in the U.S. was seen as the "holy grail" amongst most U.K. creators due to the generally awful working conditions and contracts being offered in their homeland.  Something that's still the case according to the panelists.
That was the last major panel I attended as the rest of the con was split between hanging out with friends and even more shopping.  Overall, it was a great experience, best measured by how time seemed to fly by while I was there.  It may not be solely focused on comics these days, but there's still plenty of stuff on hand to satisfy those of us who have an interest in the medium featured in the con's title.