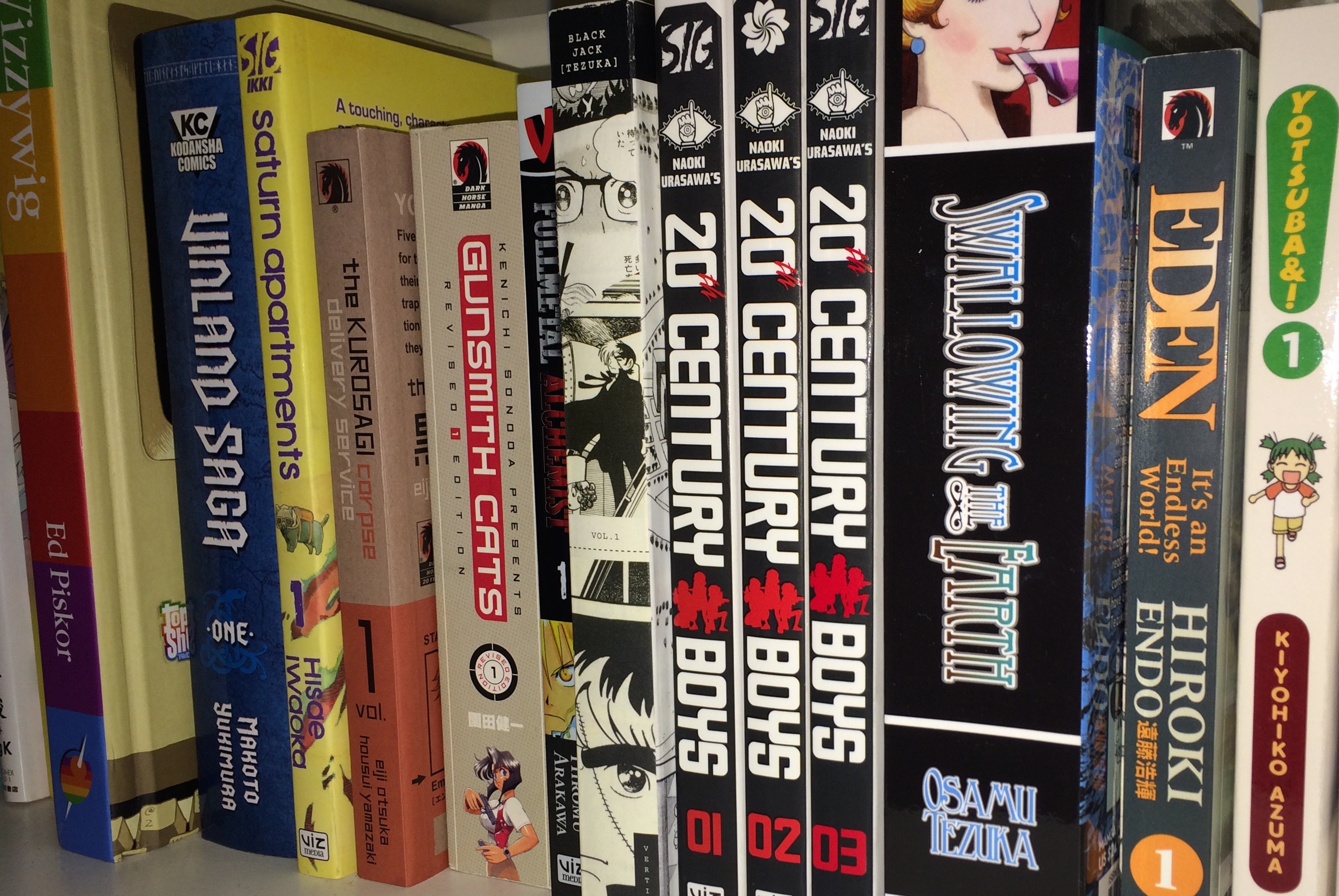 David Bowie was a one-of-a-kind artist with an unmistakable style.  So it's fitting that this biography of his life up through his time as Ziggy Stardust is illustrated and co-written by another one-of-a-kind artist with an unmistakable style:  Mike Allred.  I've made no secret of how much I love his work, and he really knocks it out of the park in this graphic novel.  Even though he's drawing real people in real situations, Allred still finds plenty of ways to incorporate his off-kilter sensibilities.  From early scenes where we see the madness that grips Bowie's brother, to his communion with and eventual disassociation from Ziggy, the artist's imagination is on full display as he gives us a version of the artist's story that clearly didn't happen this way, but rather a myth that is incredibly easy to buy into.  "Bowie" is a full-on artistic tour-de-force from the artist working at the top of his game and fully invested in the story he's telling.
If only that story were told in a more interesting way!  Co-written by Steve Horton, the story of Bowie's life is effectively boiled down into showing us a series of events that actually happened.  There are times, particularly once Bowie hits on the idea for Ziggy, where it feels that the story is going to break into an actual narrative, but it never quite manages to.  I do wonder if this format is the trade-off for Allred having the freedom to craft these amazing images around specific events.  If it is, then this is probably the best version of that format we're willing to get.  "Bowie" may not offer a deep or revelatory look at the title character, but it's still a visual stunner that showcases his genius, and that of its artist, in a compelling light.
While I'd certainly be interested in seeing Allred tackle Bowie's leaner and less iconic years, his depiction of an encounter between the singer and Monty Python is a memorable highlighting of that great comedy troupe.  If I could own a page of any art from this graphic novel, this one would be it.