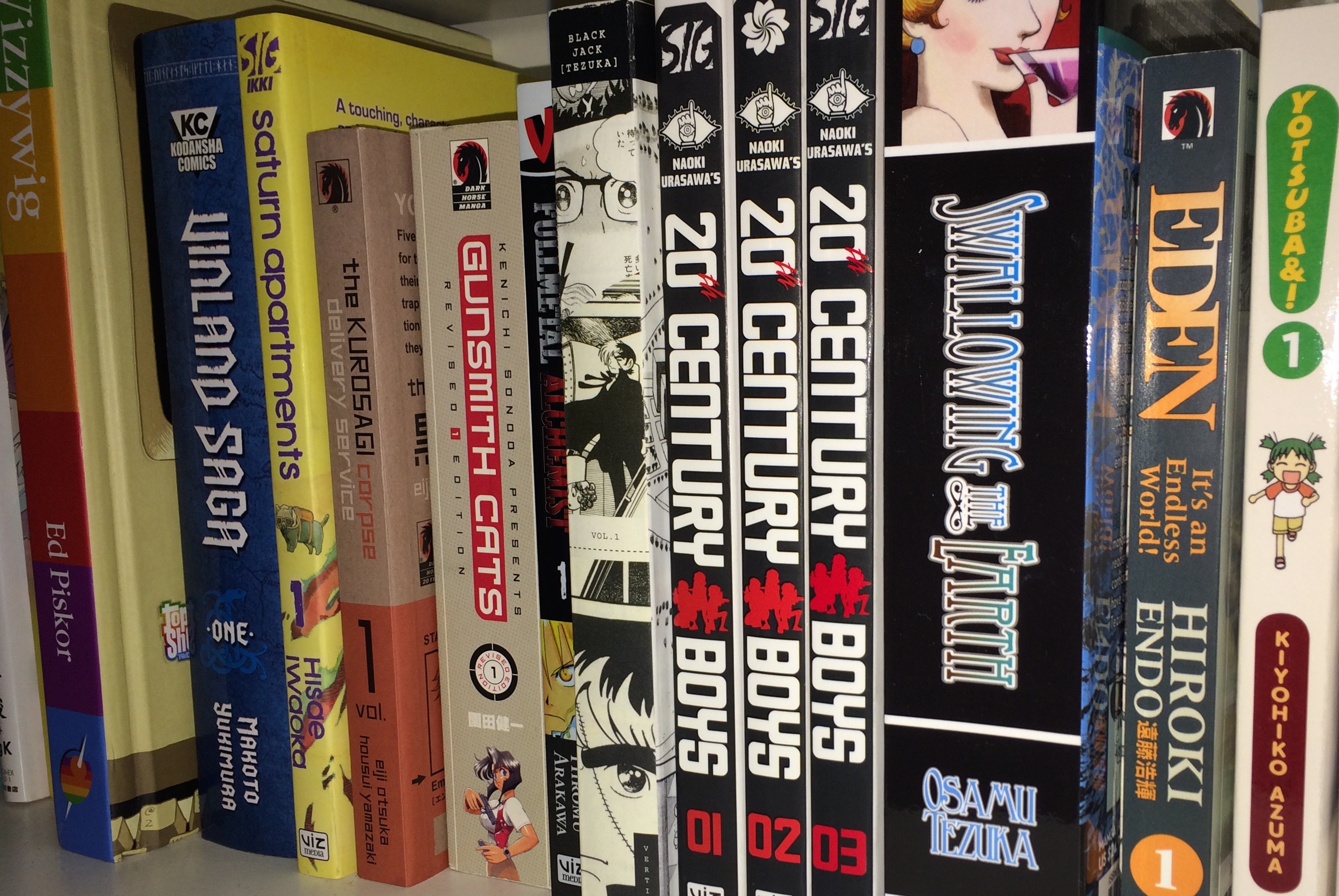 The first half of this volume carries in much the same way as the first one did.  That is to say it makes for decent fantasy comfort food reading as Frieren and her apprentice Fern continue their way North back to the Demon King's castle.  Her former comrade Eisen is here for the first chapter and it's under his recommendation that they pick up his apprentice, a warrior named Stark, to help them along on their journey.  Stark has gained a fair amount of fame at a village where he stood up to a dragon, but the actual reasons as to why he survived that encounter are a bit more complex.  Not too complex, however.  This whole mini-arc involving the warrior basically amounts to a pat moral lesson about needing to believe in one's self delivered in a straightforwardly acceptable fashion.  It's not bad nor is it exceptional in any measure.  Which is a good way to sum up the series as a whole to this point.
As for the arc that follows Stark's introduction, that's a different story.  After a few chapters, Frieren, Fern, and Stark find themselves in a northern town that has reached a stalemate in fighting off the remnants of the Demon King's army.  They've now sent emissaries into the town to negotiate a truce, only for Frieren to jeopardize the peace talks when she attacks the demons on sight.  It turns out she has her reasons for doing so, and they're representative of a cynical side that I honestly didn't expect to see from this series.
Up to this point, "Frieren" has been a pleasant read devoid of any major moral conundrums or meditations on the natures of good and evil.  That changes in the volume's back half as the series reveals a real cynical side towards the demons via Frieren's words and actions and it makes for a pleasant surprise.  Particularly in the way that it does so while remaining true to the tone and style the series has established up to this point.  Even with the increased bloodshed, which isn't to say that you should expect the series to turn into "Berserk" at this point.  This change doesn't turn "Frieren" into an exceptional series, but it does make me more interested to see what future volumes have in store.