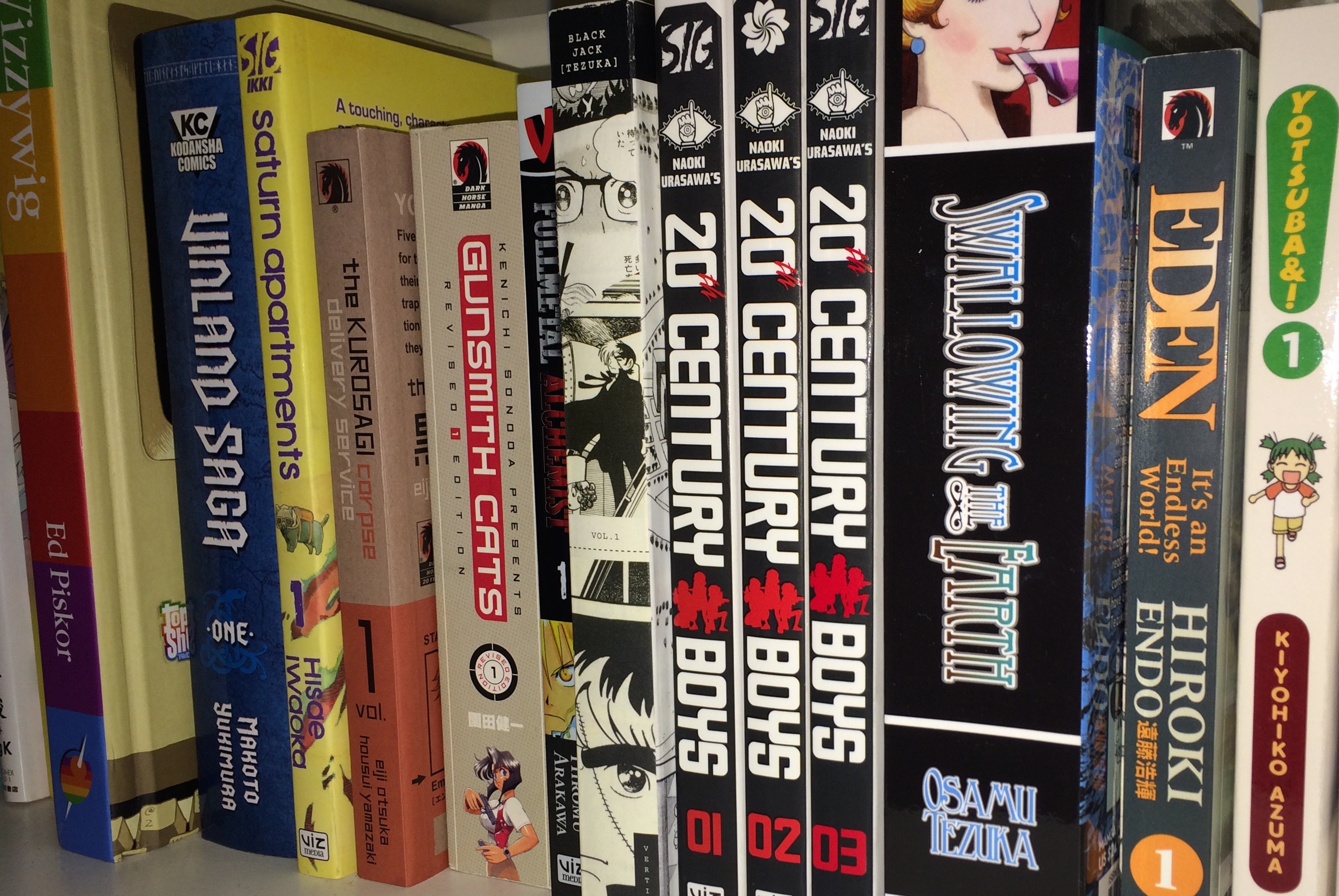 ...a thought pierced my thick fanboy skull a few days after I originally wrote this.  That now may not be the best time to start a movement towards buying a particular comic series.  Not when there are other, more worthy, causes you can put your money towards.  So if you can give to them, please do.  If you've still got something left to give after doing that, then read on...
If there were two comics that I was looking forward to reading this year, they were the fifth and sixth omnibi of "The Kurosagi Corpse Delivery Service."  I couldn't believe it when Dark Horse announced that they were bringing this series back after it went on hiatus years ago.  The fact that I'd effectively be re-buying volumes 13 and 14 of the series to get the all-new vol. 15 with the fifth omnibus was fine.  That's how much I wanted to read new "Kurosagi" after all these years.  The publisher had mentioned that publishing future omnibi would depend on how these sold, and I figured that would be the biggest hurdle facing the series going forward.
Then the Coronavirus pandemic hit and now it's like that announcement never happened.
Really, I mean.  There's no listing for it at The Right Stuf and I had to use a search engine to find a page for it on Amazon where it was listed with an estimated publication date of December 28, 2021, and no way to pre-order it.  I do think that date is being overly optimistic, however.  Manga titles like "Elfen Lied" and "Mob Psycho 100" have already found their way back onto Dark Horse's publication schedule after being delayed.  The assumption there is that since these titles sell, the publisher wants to get them out into our hands as soon as possible.
With the fifth "Kurosagi" omnibus, sales success was always going to be something of a "Hail Mary" for the series.  As I've heard from its editor/adapter Carl Horn himself, the omnibus format got the series out of the red and into a position where they could try publishing it again.  As for now… well, with there being no good way to pre-order the fifth omnibus, my recommendation is that anyone reading this start filling out their collections of the previous omnibi.  Or, if you've already bought all four, buy some copies for your friends -- who wouldn't want a series about unemployable college students who get jobs from dead people?  Sales speak volumes to publishers, and if they were able to get "Kurosagi" out of the hole once, they can definitely do it again.  We just need more of them.