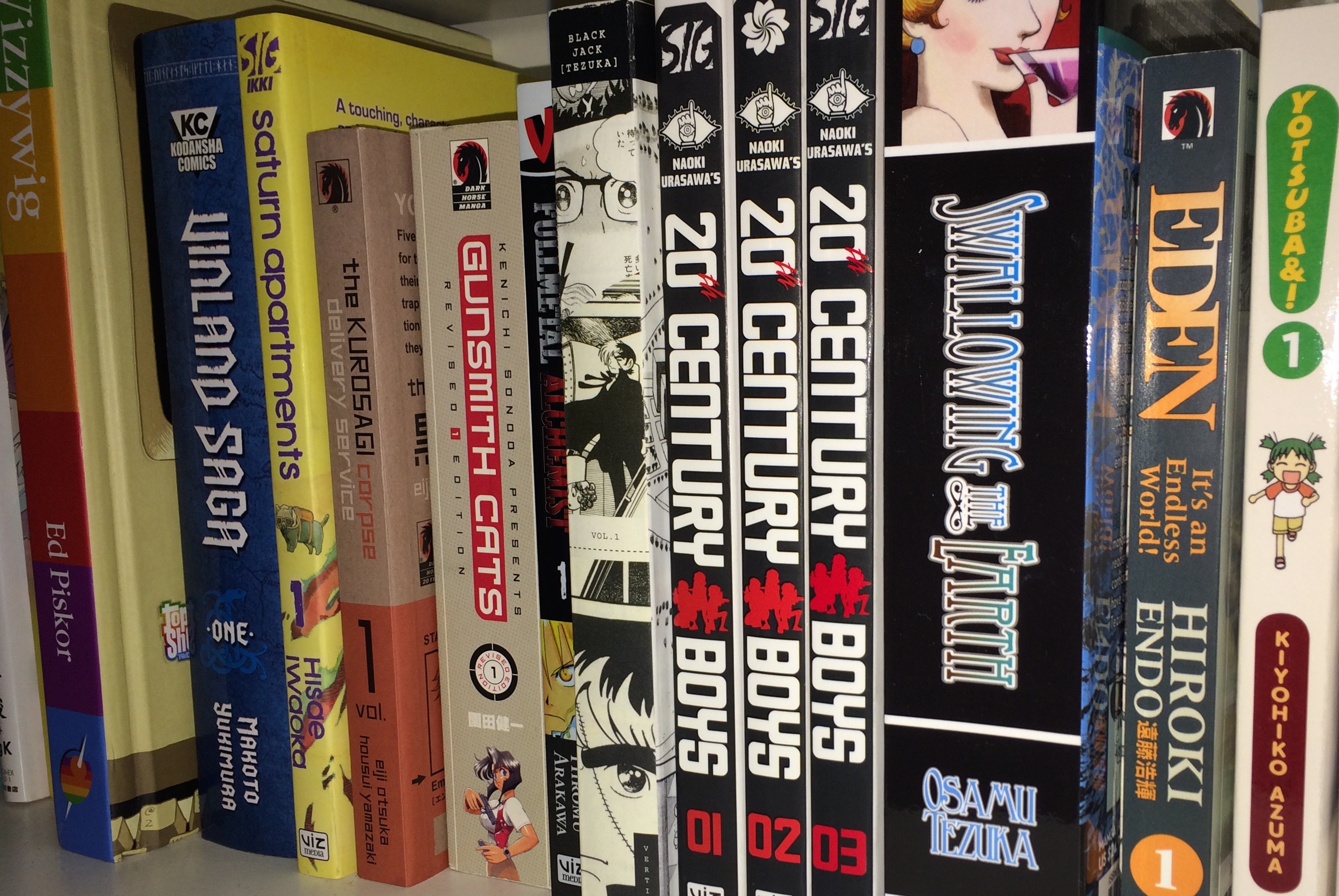 Now I can say that I've read at least one of the manga nominated for the "Best U.S. Edition of International Material -- Asia" Eisner this year.  Thank Amazon's recent "Buy 2 Get 1 Free" sale and my love of anything that features cats for that.  As for the volume itself, you can thank the Louvre for it as this was one of several comics that were commissioned in cooperation with the museum.  This is the first of them that I've actually read; though, I imagine I'll get around to Hirohiko Araki's "Rohan at the Louvre" eventually.
While "Cats of the Louvre" is certainly about cats, the approach mangaka Taiyo Matsumoto takes in dealing with them is best described as magical realism.  This is because while they first appear as cats, Matsumoto draws them as cat-people whenever they're alone.  The approach is certainly more artful than the misbegotten "Cats" film from last year, and serves the story being told here better.  It focuses on a kitten, Snowbebe, who makes a habit of exploring the Louvre during the night and day without regard for the trouble it causes his fellow cats in the attic.  Yet its his appreciation of the art, and a strange ability he has that's tied to it, that may solve the mystery of a little girl that disappeared in the museum over 50 years ago.
I'm saying that last bit with more urgency than the manga gives it for the majority of its length.  Most of "Cats of the Louvre" is focused on style and mood as Matsumoto conjures feelings of uncertainty and restlessness for nearly all of the volume's length.  Snowbebe and several of the human cast know that they want something, but they just can't figure out what it is.  In the end, I think Matsumoto delivers enough closure to this idea in order to make this a satisfying read, but only if you've bought into what he's been selling up to that point.  Though I enjoyed this well enough, it's not something I'd call Eisner-worthy.  Not over "Die Wergelder" at any rate.