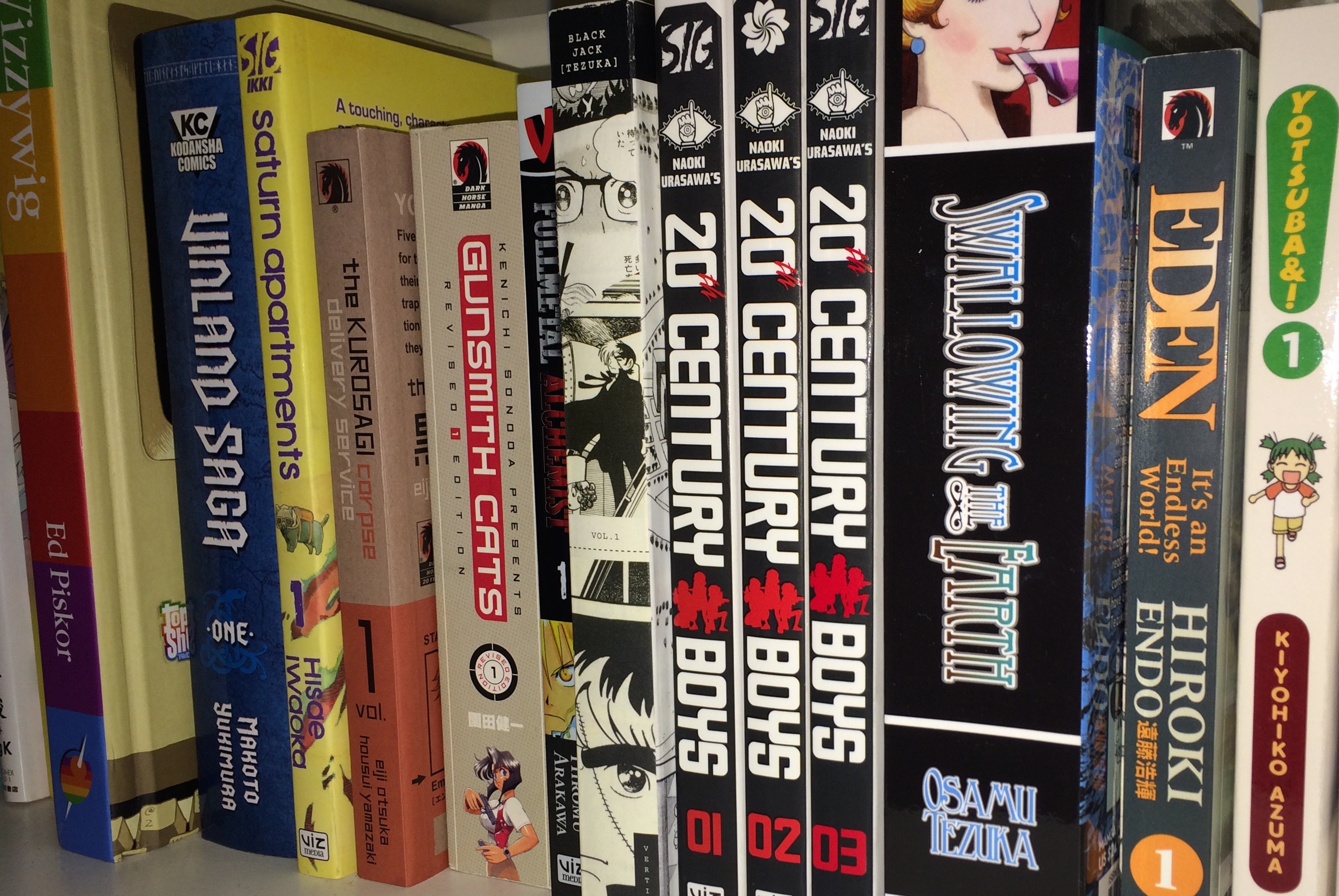 Meiko's regression to a childlike personality has been an unwelcome yet necessary development for this series.  That's because in order for the student council to be a credible threat to the Shadow Student Council, she had to be taken off the board.  The good news is that the rest of the cast has been more than ready to pick up the slack left by her current situation and there have been some really funny moments and interesting stories told over the course of the series since then.  Still, "Kid Meiko" has been a drag on the series, serving only to be an albatross around the collective necks of the protagonists.
NO MORE!  With this volume Meiko finally makes her long-awaited return to her former self and it is glorious to behold!  To see her steamroller over all of the student council's plans is immensely gratifying while the utter ridiculousness of seeing her do it while she's got Kiyoshi, Mari, and Hana clinging to her is the series at its sublimely ridiculous best.  Giving this a run for its money in the "sublimely ridiculous" department is the ongoing story of the Chairman which is also wrapped up here. Not before the words "That is the ass of an honest man" are uttered and we're forced to bear witness to the sight of two grown, naked men posing together in something like the shape of a Furby to stave off a bear attack.
This is all great stuff and it'd be even better if it didn't feel like mangaka Akira Hiramoto was slow-walking us readers to get to it.  Between crises about exposed breasts, pasties, excessive sweating, near-death experiences, Kiyoshi coming down from his manic state in the previous volume, it really felt like the mangaka was trying to stretch out the time necessary to get to the good stuff.  It's especially grating when it all leads to a cliffhanger ending for this volume. Then again, it could just be that the drawn-out pace of this volume is just Hiramoto trying to keep the good times going for as long as he can. I say this because if what I've heard is correct, then the saga of Kiyoshi and friends comes to an end in the next volume and "Prison School's" darkest secret is about to be revealed.
(Hey, new e-mail for any real people who'd like to comment and discuss what I've written or talked about recently!)