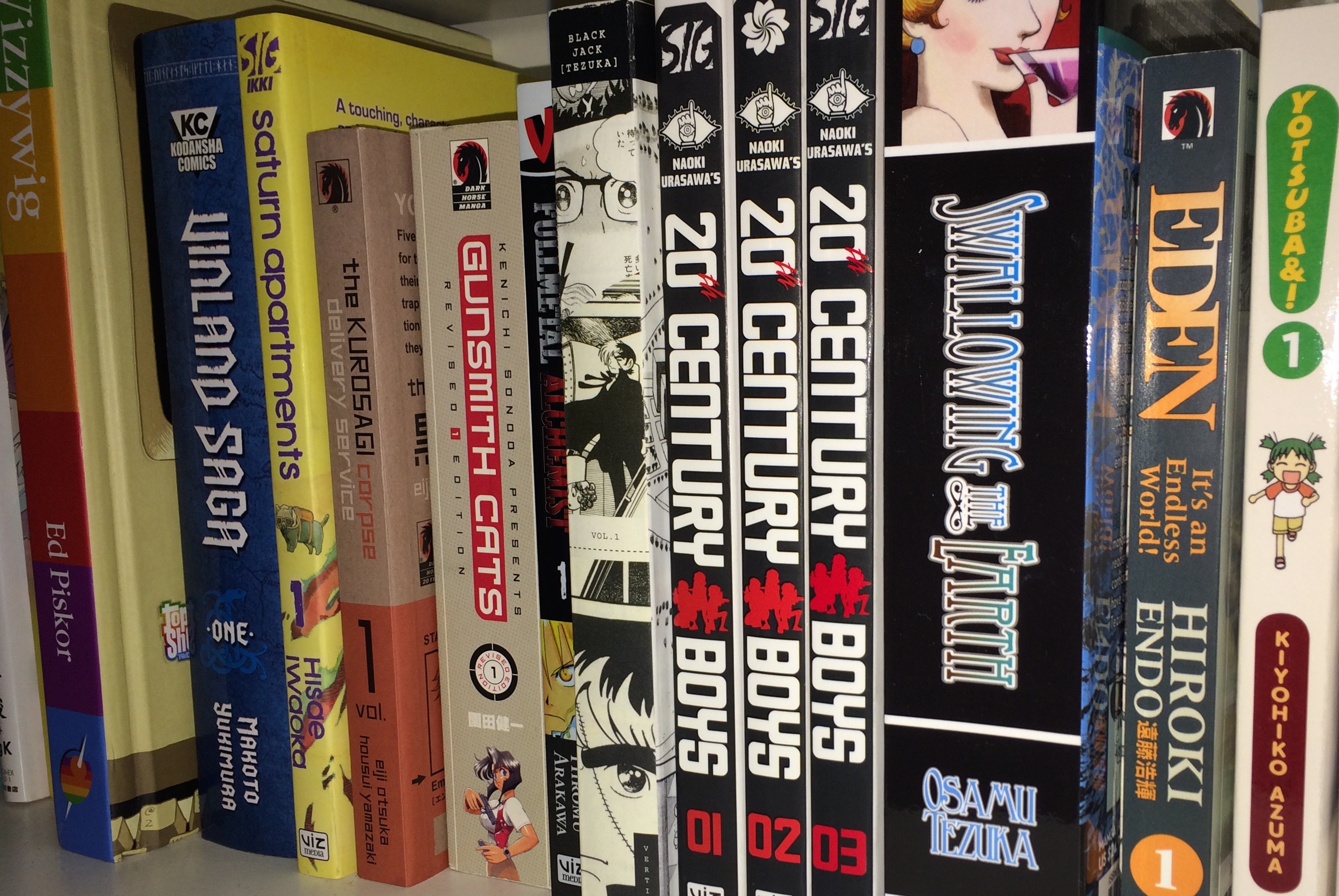 When I opened up this volume to its first story page and saw one of its protagonists being smacked in the head by some rotten fruit, my first thought was, "Which one is she again?"  Reading further in I was reminded that she was KJ, the paper girl who was sent to a different time than her friends were in the previous volume.  She's further differentiated as the volume goes on as the girl who gets the jump boots and has visions of the future after touching a tentacled-pyramid-thing.  You'll notice I didn't include any description of her personality traits as I'm still trying to suss out any distinguishing ones on her part, as well as Erin and Tiffany.  Not in MacKenzie's case; however, at this point "bitchy redhead" is kind of its own trope.
Even if the main characters are lacking in interesting personality traits at this point, they're still able to drive the plot forward.  This leads to vol. 3 being a decently interesting women-vs-nature story as they meet up with a girl their age (and her kid) to survive the dangers of this period and the three men who want her baby back for their own unknown purposes.  It's fine for what it is, but does it make the time-travel driven overall narrative of "Paper Girls" any more interesting?  Not really, and that's even with the addition of another time-traveler to the mix in this volume.
If vol. 3 achieves anything it's in giving me a firm belief that we're going to have to wait to the end of the series to find out if all of this is going to be worth it.  I can't say that's a good place for any series to be in, but I have more faith that Brian K. Vaughan and Cliff Chiang will at least make it to the finish line than the "Morning Glories" team of Nick Spencer and Joe Eisma will at this point.  I'm not about to drop "Paper Girls" yet, though everyone else who hasn't jumped on yet should just continue to wait and see if it delivers in the end.