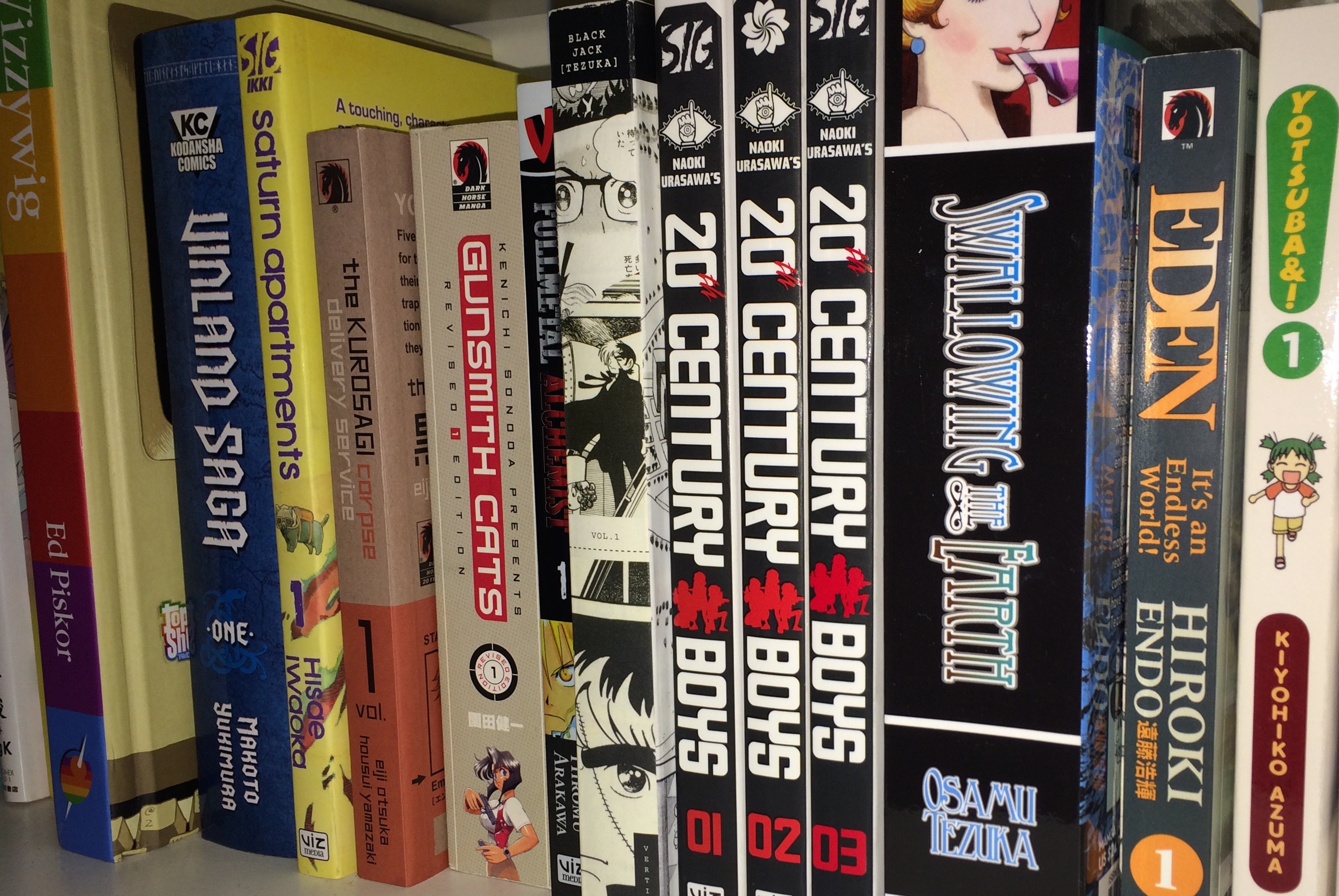 It's inevitable that after thirteen volumes detailing the exploits of Osamu Tezuka's maverick medical maestro you'd get the feeling that you've seen everything this series has to offer.  After all, virtually each story features the doctor addressing some unusual medical condition which turns into a morality or cautionary tale in the execution.  The reason I've kept with this series in spite of its formulaic nature is the boundless imagination that Tezuka displays in coming up with these stories.  They don't show a whole lot of variety in their structure, but you can't accuse the man of telling the same story over and over again.
This volume alone features a high school gymnast who loses his hand, but gains a talking prosthetic, surgery being performed on a mummy to save three archaeologists from its curse, aliens who suck at counterfeiting, a "Timid Cyrano" who gets a 1000-yen surgery, and an accident survivor who assumes the identity of one of his superiors.  Black Jack and his assistant/live-in annoyance Pinoko also get some interesting stories to themselves as the former finds out about the limits of medicine when he tries to cure a disease that disgraced his mentor while the latter encounters a cystoma who wants to live just like her.  I'm also impressed that Tezuka keeps findings interesting things to do with Kiriko, Black Jack's euthanasia-focused nemesis, as he indirectly winds up teaching a suicidal teenager about the value of life.
These are all good stories, and it's another worthy entry in this series.  I know I don't need to recommend this series to Tezuka fans, but for those of you who aren't that familiar with his works are still encouraged to pick up a volume -- either this one, or one of the previous twelve.  This isn't "X-Men," they're actually that reader-friendly.  Any of these volumes are a good introduction to the "God of Manga's" later-period style and contain many fine examples of just how crazy his stories can get.