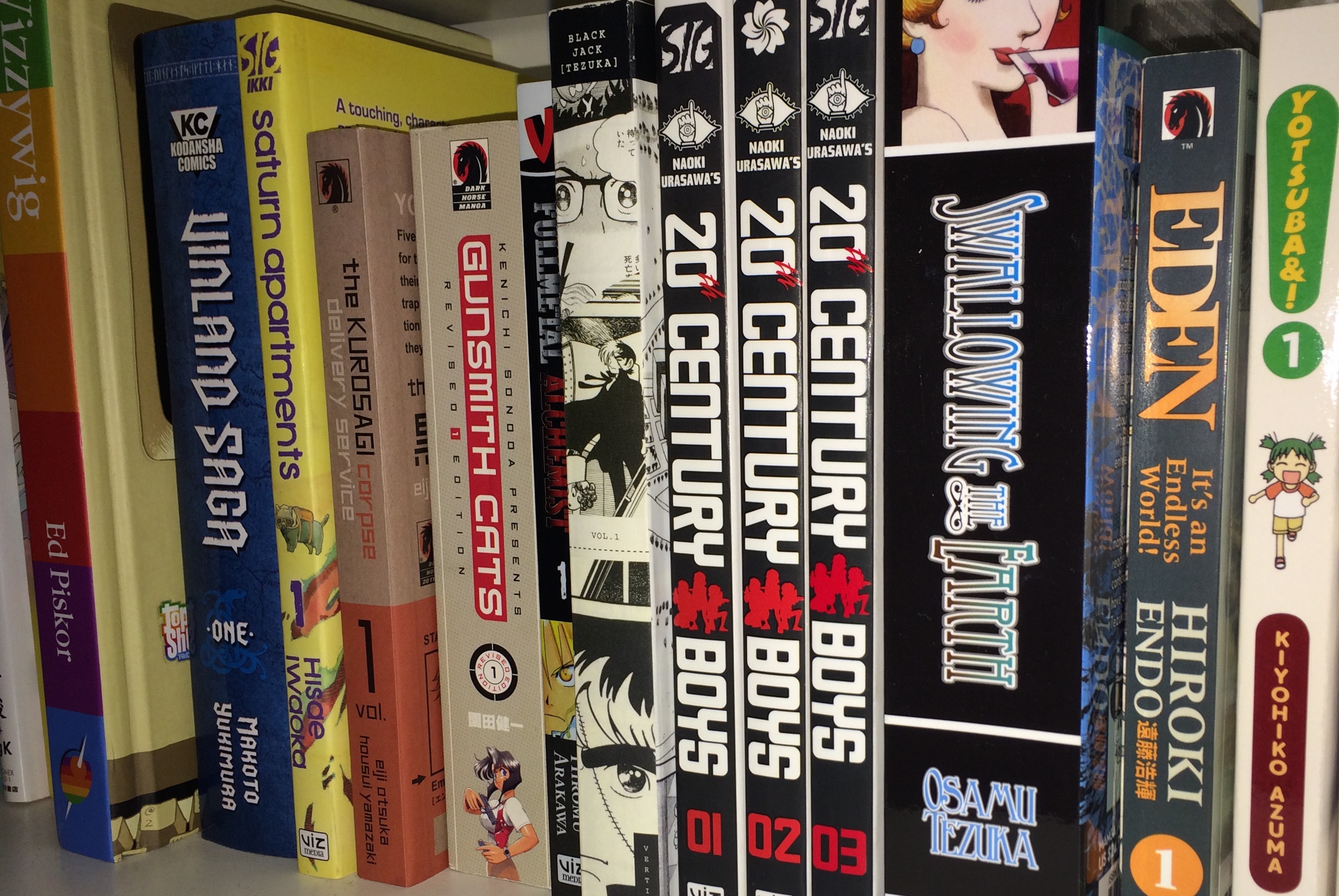 Strip the covers off of your (first print) copies of "Star Wars #1," send them in to Dark Horse, and get a free variant cover of their new "Barb Wire" series.  It was the "April Fool's" joke that wasn't.  I'd call it schadenfreude, but it really isn't.  Anyway, with over a million copies in circulation I imagine that there are plenty of copies to go around for any retailer who wants as many of these variant covers as they can get their hands on.  It's also a good cover too!  Profanity aside, Adam Hughes can usually be counted on to produce a quality cover and this is certainly one of his better efforts.  I like the visual physics of Barb's kick to the thug's groin, but it's the expression on one of the guys behind her that really makes the image work.
Will I pick it up?  Not likely.  I mean, it's still "Barb Wire" after all.  Good cover, though.
2 Sisters:  A Super-Spy Graphic Novel HC:  More from Matt Kind's pre-DC/Dark Horse days.  Will need to read the actual "Super-Spy" series before I even think about picking this up.
Aliens:  Salvation HC:  An utter rarity in the sense that it's a licensed comic that hails from two A-list comics talents.  Dave Gibbons writes and Mike Mignola draws.  Yes, Mignola is illustrating an "Aliens" comic that he didn't write himself.  It still boggles my mind that such a thing exists.  I won't be picking this up as the story was reprinted in one of the "Aliens Omnibi" that I've picked up from Dark Horse over the years.  It's a good story, as it involves the trials a pious member of a crashed spacecraft has to endure while being hunted by the title creatures.  This is a 56-page hardcover for $11, but if you're a big enough Mignola fan to have picked up the two similarly-sized "Hellboy" HC OGNs the price/page ratio here is basically a non-issue.
Astro Boy Omnibus vol. 1:  I tried giving this a shot years ago when the original volumes were being published.  It didn't work.  Regardless of this title's status as a manga classic, early-era Osamu Tezuka just doesn't do it for me.  That said, this volume will collect "The Strongest Robot in the World" arc which Naoki Urasawa and Takashi Nagasaki would later adapt into "Pluto."  It's a simple story that works as an allegory for kids, but loses something when you try to update it for a modern audience and not account for all of its glaring sci-fi potholes.  If nothing else, you don't think about the logistics behind how robots are able to feel when Tezuka is drawing them.
B.P.R.D.:  Hell on Earth vol. 11 -- Flesh and Stone:  Still in the wake of their New York adventure from vol. 9, the team takes on a smaller mission to clear out a town.  The solicitation text lables it "easy," and we all know what that means.  Expect things to go bad before anyone asks if this is just another bug hunt.  We are going to get more about Howards, the team's modern-day answer to "Conan" and art from James Harren, which is always welcome.  It'll probably be the last time we see the artist on this title as he's busy with John Arcudi's scarecrow-god-in-the-big-city-fight-club series "Rumble."
Groo:  Friends & Foes vol. 1:  Collects the first four issues of the maxi-series for $15.  So, $35 for the whole thing?  That sounds like a lot, but it'll be over 300 pages of comics when all is said and done.  Considering what I'm paying for most Marvel comics these days, that's actually a really good deal.  Plus, the more money I give to Sergio Aragones, Mark Evarnier, and co., the fewer jokes they'll make about being perpetually broke all the time.  Right?
Oh My Goddess! vol. 48:  After twenty-one years the longest-running manga serialized in English reaches its conclusion.  I'd give the series some crap for its description of Keiichi and Belldandy's final trial being to make it back to Earth in time for their wedding as an example of the kind of predictable tripe that got me to stop reading the series in the first place.  Except that the whole, "Spoiler Warning:  It's a happy ending," lets me know that some people are in on the joke.  Still haven't made up my mind about buying the rest of the series to see how it ends.  If it happens, it'll likely be down to the fact that the opportunity came up and smacked me around a few times first.
Pixu:  The Mark of Evil:  This horror series, about five tenants in an apartment building whose lives become intertwined after they discover a strange mark inside of it, is being brought back into print.  I'm ashamed to admit that this passed me by the first time it came out.  That's because it features stories from some creators that I REALLY like:  Gabriel Ba, Fabio Moon, and Becky Cloonan all contributed here.  As does Vasilis Lolos, who I know mainly from picking up the slack from Cloonan on the arc of "Conan" from Brian Wood's run that she started.  Regardless of how Lolos' contribution turns out, I will not make the mistake of letting this collection fade into obscurity when it returns to print.