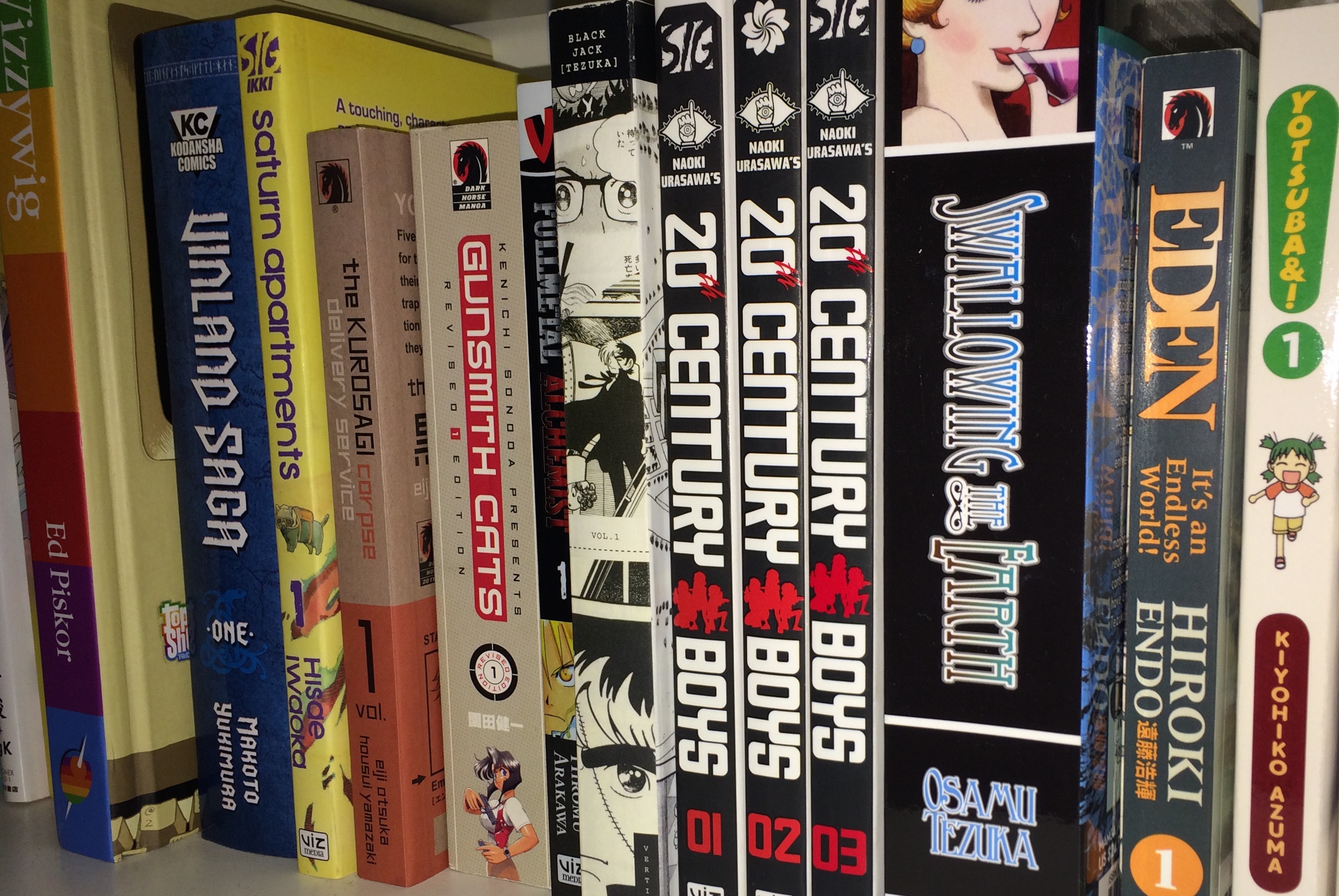 Yes, I really should've reviewed this back when it came out around the beginning of March.  Mainly because this series is almost as sales-challenged as mangaka Hiroki Endo's other series published out here, "Eden:  It's an Endless World!" The fact that it was a solid six months between the publication of volumes five and six gives me hope that the series is on a (very slow) schedule now.  Which is a good thing because vol. 6 features what is probably the best match in "All-Rounder Meguru" yet.
After a short scene to show us the fallout from Yamabuki's game-ending high-kick on Yudai -- if he's lucky, the latter will just come away from the match with fractured ribs and an arm -- we dive into the meat of the volume:  Meguru vs. Kagaya. The latter is a burly up-and-comer with a bad rep after he broke a girl's arm in a practice match a while back. He sees Meguru as little more than a speed bump on the way to the finals match against Yamabuki, and with the title character running on fumes at the start of the match it seems like this match is over even before it starts.
That's obviously not the case and Endo gets a great volume-length match out of the two going at it.  While Kagaya has strength and skill, Meguru has the on-the-spot adaptability that's become his stock in trade to make the match far more interesting than you'd expect.  As with any great fight, MMA or otherwise, there's lots of well-choreographed back-and-forth between the two combatants as neither is able to fully gain the upper hand on the other.  Right up until the end where we don't get the "Rocky" ending, but it all winds up being a big learning experience for Meguru. The fight's momentum is sapped a bit in the end when we get some flashbacks to flesh out Kagaya's character.  They really should've come at the beginning of the match, yet they're still well-done in and of themselves and are only a minor distraction in this otherwise great volume.