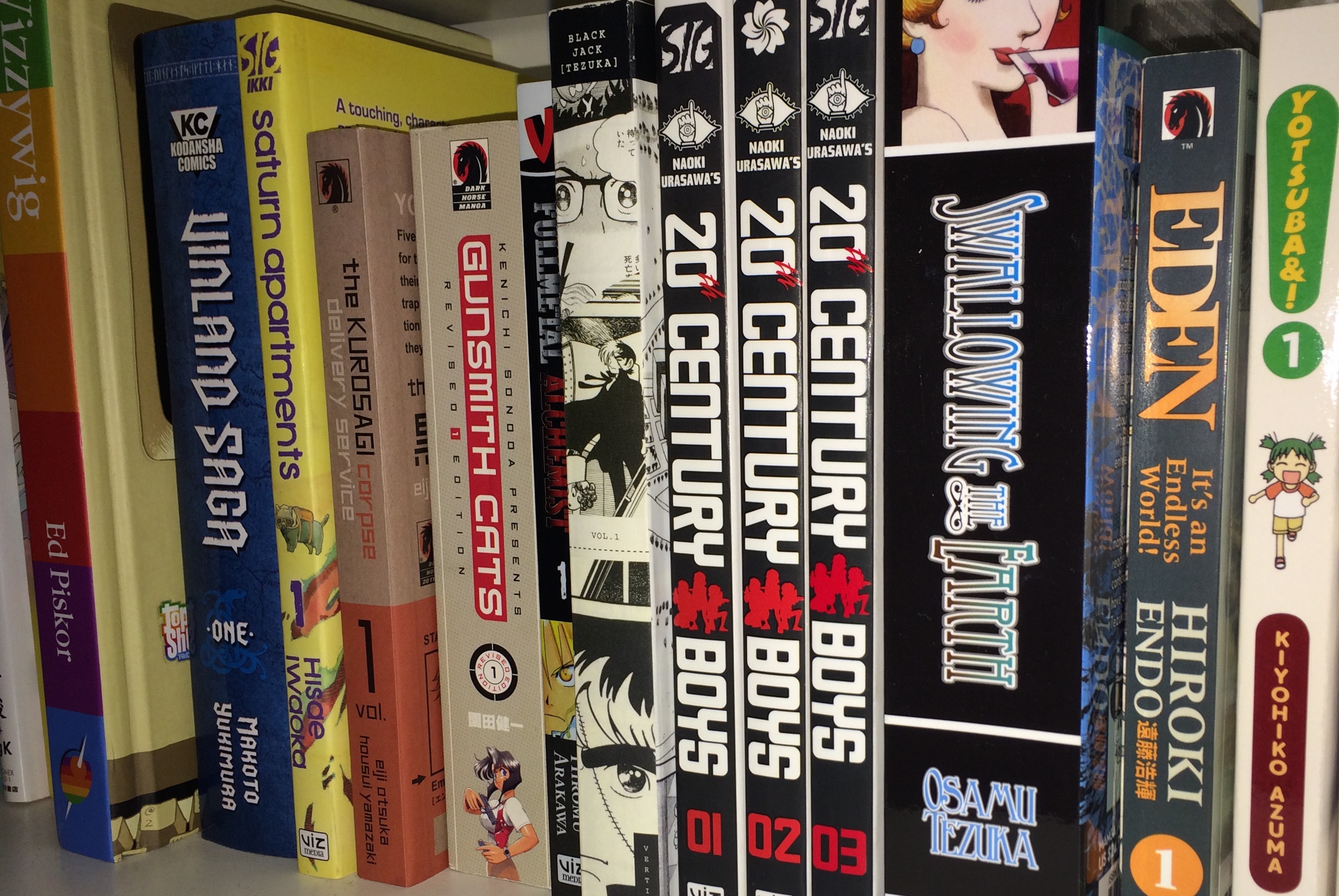 Why yes, part of my plan for burning through all those titles last week was so that I could talk up the latest volume of this excellent series some more.  With the New York Times having divested itself of reporting bestseller lists for manga (and graphic novels in general), there's no way to tell whether or not this series has taken our shores by storm.  At least, not until the (inevitable, I hope) anime adaptation arrives.  Until then, expect regular reviews from my end as I follow the scanlations and then re-read them by picking up the print editions.
Re-reading the series in print form also illustrates how well the series holds up after spending several months away from it.  The culinary dungeon dishes are just as creative this second time around as we learn about breadmaking with Orcs, how golems can be used as portable fields, find out just how filling the food in magic paintings can be, and how to spot treasure bugs.  Most amusing in this volume is Senshi's preparation of interfaith holy water to ward off some chilly wraiths.  While his method for concocting it is rightly described as "slapdash," the results are unexpected and as delicious as you'd expect.
There's also a greater emphasis on character development and worldbuilding in this volume as well.  Marcille emerges as a more well-rounded character as she actually has good reasons for the arguments she strikes up against the Orcs in the second chapter and with Senshi's anti-magic sensibilities in the final one.  Mangaka Ryoko Kui sets up some long-running subplots here with the introduction of another group of treasure hunters and some history of the dungeon that's snuck into Laios' adventure in the painting which also features a potential encounter with the series' big bad.  While the series could sustain itself on Kui's imaginative dungeon dishes, the setup here shows that she has more ambitious plans for the series.  Plans which will eventually pay off in addition to providing even more inspired deliciousness along the way.