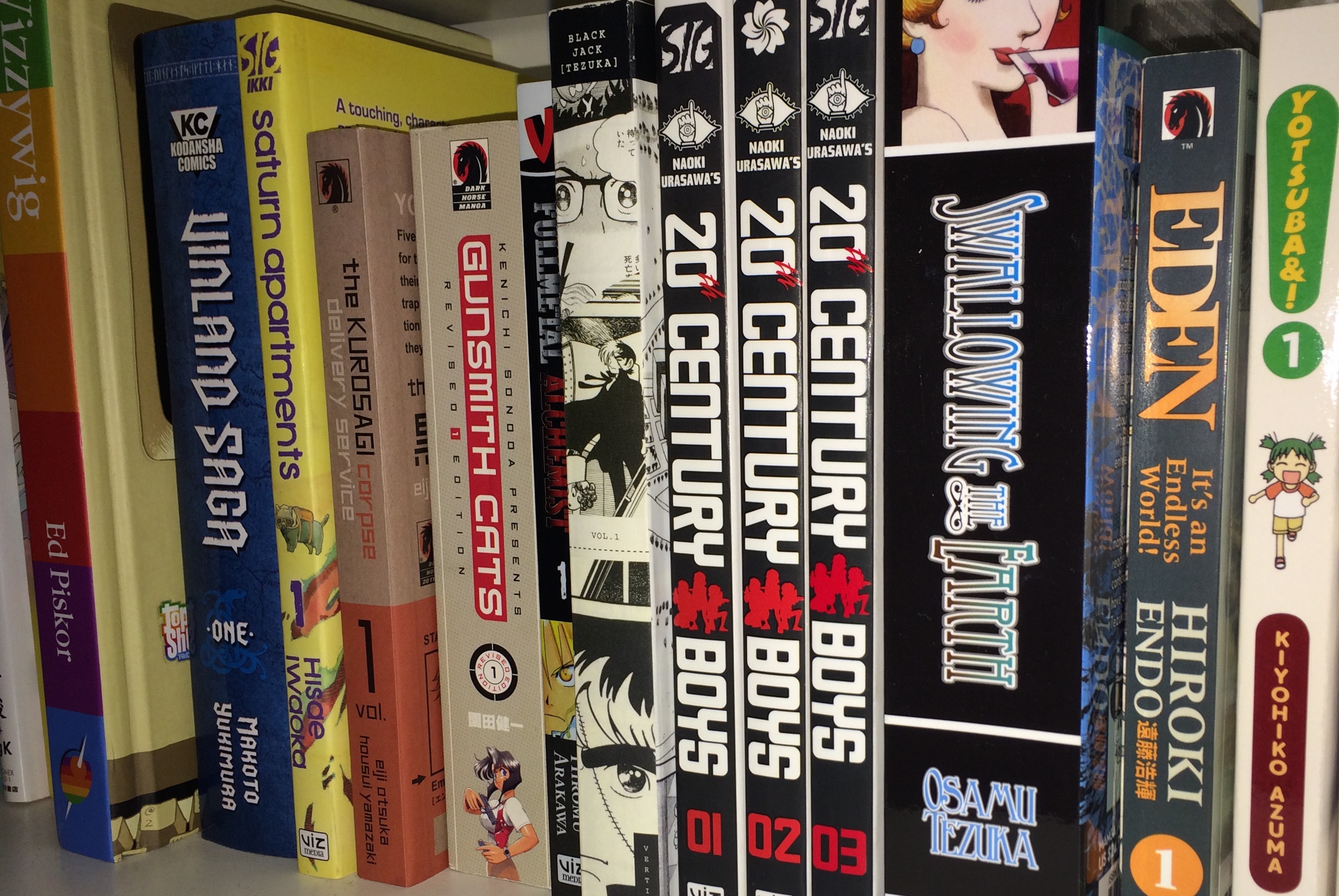 The reason I'm combining these two volumes into one review is that there's not much more to say about them beyond the fact that they continue the title's great mix of action, comedy, and strangeness.  Yet they still have some memorable parts to them as well.  Vol. 7's involves Class E's most elaborate plan yet to take out Koro-sensei on their island resort vacation to Okinawa.  It's a multi-tiered plan that is almost Rube Goldberg-ian in its complexity and full of welcome surprises that shows how far the schoolkids have come from being the bottom-of-the-barrel rejects they were in the first volume.  Even though the nature of the story (along with the ten volumes in Japan that have yet to make their way over here) indicates that their efforts are doomed to failure, it's still a really entertaining sequence to read.
However, dirty tricks are afoot and the majority of Class E is infected with a lethal virus by a shadowy villain (who perceptive readers should be able to recognize from his silhouette).  This leads them to infiltrate his stronghold -- a hotel that caters to the highest tiers of organized crime.  As you'd expect, the infiltration is as goofy as it is action-filled and features plenty of moments for the kids -- Karma in particular -- to show off what they've learned under Koro-sensei's tutelage.  I can't say that anything here is particularly exceptional by the title's standards, though I wouldn't mind seeing The Man With the Delicious Gun brought back at some point in the future.  He comes off as just too weird to be left as a henchman for this particular arc.
What makes vol. 8 memorable is its cliffhanger.  Not for the bad guy's villainous act that seemingly dooms the infected kids to death, but for Nagisa's reaction to it.  He's always been one of the most level-headed members of the cast, even if it's been hinted that a master assassin lurks beneath his outwardly normal exterior.  The cliffhanger shows us Nagisa at his most unhinged to date, something that is sure to have ramifications for the character after he comes back from it.  Which he will.  This isn't "Deadpool," this is still a Jump title after all.  One that looks like it won't be overstaying its welcome.