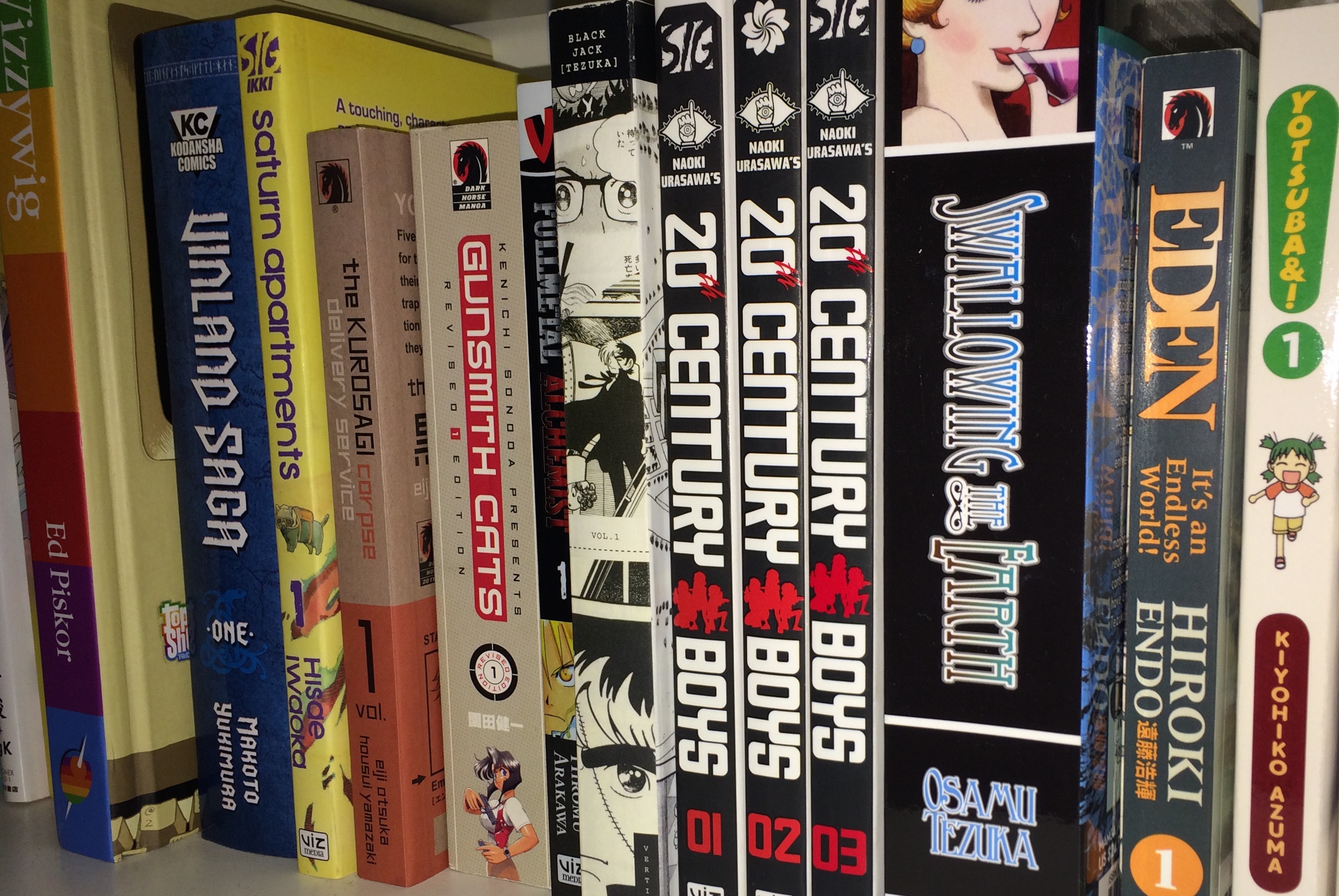 While Peter Milligan is perfectly capable of working within the constraints of mainstream comics (read:  ones featuring Marvel and DC superheroes), they usually don't allow him to go into the full-bore weirdness and surrealism that became a hallmark of his Vertigo work.  I mention this because that's the kind of weirdness you get with "Kano," which spotlights the Frankenstein-esque leader from "Bad Company."  After the success of that series and his DC work, you can see that he had more freedom to write this series as it deviates quite a bit from the "future war" premise and setting of the original series.  In fact, the story comes off as a deliberate attempt to subvert every expectation you'd have for a follow-up featuring this character.
With Danny Franks written out after the conclusion of "The Krool Heart," we find Kano having taken up residence on a rural planet after putting the war behind him.  We also find out that not only is he married with a child, but also a somewhat respected member of the community.  It's entirely obvious that this isn't going to last, and things go downhill from the start of the story with the murder of a young girl, rumors of strange things in the woods, and the reappearance of formerly deceased members of Bad Company.  Then things get weird.
We find out that every day at mid-day, time runs backwards for an hour.  The planet conjures up ghosts of its inhabitants loved ones.  Then Kano starts thinking that he has become a ghost himself at one point.  It's all very strange, but except for the "time running backwards" bit, it actually does make sense in the end.  Still, it feels like a very subdued craziness compared to the full-on rush of the original stories.  The most obvious change is with Kano himself, who comes off like a wounded veteran than the battle-crazed leader he was before.
This is a logical transition, yet I can't help but think it came off like a slap in the face to fans of the original series.  Here's one of its original characters, characterized by his insanity and brutality turned into one of the walking wounded who tries to talk his way out of situations rather than fight them out.  Add that to the psychological approach this story takes, and you've got one of those sequels whose best hope is to "look better in retrospect."
While I don't have that problem, I'd like to imagine that's what fans of the original stories would think after reading this one here.  The deliberateness with which Milligan tries to subvert expectations here is fairly obvious, but it does make for an interesting story of a former killer trying to put his life back together again.  Then you've got the aforementioned weirdness which also works because it does have a purpose which ties in to the larger story (except for the time-traveling-backwards bit).  Granted, the story's reception is all speculation on my part, but the point is that this is a sequel that is determined to not tread the same path as its predecessor.  While the end result may look a bit strange and misshapen, it's all the more interesting for being its own beast.
The last two stories in the book, "Down Among the Dead" (a one-shot) and "Bad Company 2002," do represent a return to the "future war" shenanigans of the original stories.  They're even in black and white after "Kano's" excursion in full-color.  The story itself even has Kano going back to the Krool Heart with a group of mercenaries that would fit right in with Bad Company to undo what was done to Danny Franks.
If it seems odd that Milligan is deliberately re-treading old ground here, don't be worried.  The "2002" story is characterized by a self-awareness on the opening pages which lets you know that the author is very much aware of the perils of re-visiting your older work.  It's that self-awareness which gives this story an edge, as some might be happy just to have the "old" Kano back, more discerning readers will be trying to pick up on the way Milligan treats the whole story as an exercise in dissecting such re-visitation.  The final page drives this home as we see Kano, suspended in time, in a way that doesn't just sum up how he has spent most of this series, but also what Milligan expects his audience wanted to see him be all this time.
This collection ends on an interesting note, with the original "B.A.D. Company" proto-story from "Judge Dredd" co-creators John Wagner and Carlos Ezquerra.  It's not a bad story, but if you're familiar with their work from "Dredd" you won't be surprised by what you see here.  If nothing else, it'll make you appreciate the approach that Milligan took to the concept here.  What could've been just another future war story wound up being something much more bizzare, unconventional and ultimately memorable.  Fans of Milligan should find picking this up to be a real no-brainer.  For everyone else, it may be more difficult to digest, but it's a great survey of the evolution of his style and certainly something that you won't be able to easily forget.